The possibilities are endless!
Check out our 35+ sample itineraries and mix days from different ones to create a truly customized trip.
Havana | Trinidad | Varadero | Cancún | Valladolid | Mérida | Campeche
>> Explore the best of the Caribbean with this well designed pilgrimage to the tropical oasis of Cuba and the Yucatán Peninsula in Mexico. Your journey starts in Havana, an old city with complex history and vibrant culture. It then carries you around the island and over to the Yucatán Peninsula, an area of the world where Catholicism and Mayan culture collided. Come explore our beautiful faith in beautiful places.
Inclusions
Round trip air transportation from major airport near your parish
Superior tourist class hotel accommodations double occupancy with bath or shower (single supplement extra)
Breakfast daily, most group dinners, with wine and beer, as indicated in Itinerary (B, D)
Special events, entertainment, and comprehensive sightseeing programs as indicated in itinerary
Transportation by private deluxe motor coach Tour escort and local guides
Hotel Service Charges and Taxes
US airport taxes, fuel surcharges included** **subject to change in the rare occasion that government/airline fees and fuel costs increase drastically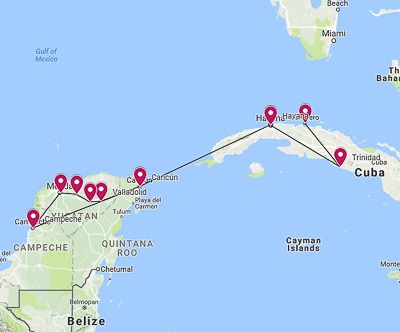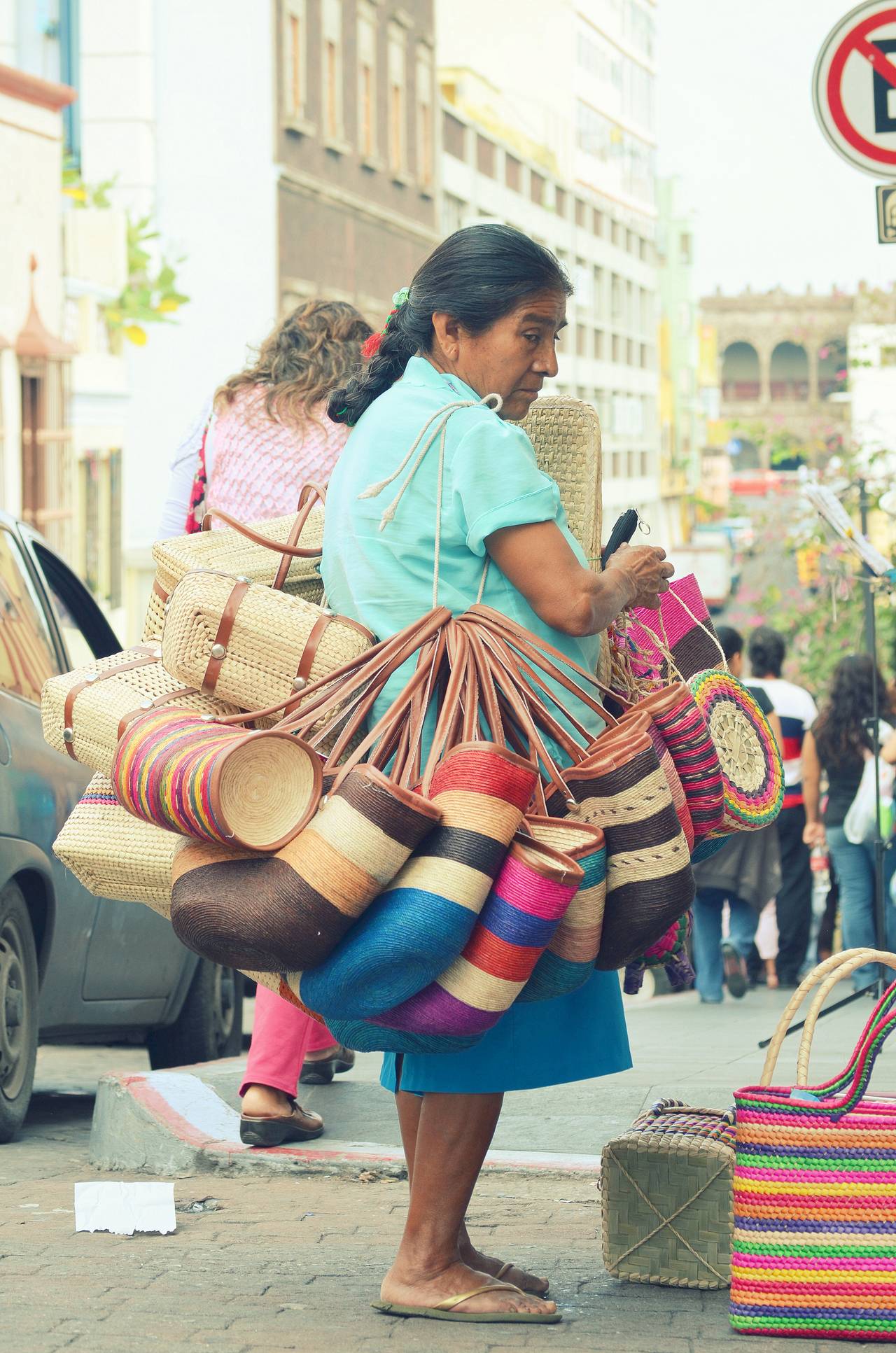 Day 1 | USA – Havana
Depart from the USA on your flight to Havana, Cuba. Upon arrival your guide will meet you and the group will transfer to the hotel. Enjoy a traditional Cuban meal with the group as a welcome to this beautiful island. (D)
Day 2 | Havana
We start our tour of Havana this mor ning. Havana's long and complex history along with the scenic views makes it the most interesting city in the Caribbean. Founded in 1519 by the Spaniards, it is home to a colonial old town, beautiful homes, rich palaces, a magnificent Cathedral, and many unique churches; we will visit all of these. This afternoon we will go to the waterfront to view the awe inspiring ocean and tropical accessories. Dinner and overnight in Havana. (B, D)
Day 3 | Havana
After breakfast, this day is free to you. Take this time to visit some of the places that brought you to Cuba. Feel free to ask our guide about the best sites and restaurant recommendations. (B)
Day 4 | Havana – Trinidad
We are leaving the beautiful center of Havana for a more tranquil pace of life in Trinidad, the oldest Spanish settlement in the Caribbean. Founded in 1514, it is now a peaceful, tropical city with fascinating colonial buildings and religious architecture. The drive across the island grants the opportunity to get acquainted with the structure of the island. Upon arrival we will celebrate Holy Mass and tour the local sites. Enjoy a group dinner this evening. (B, D)
Day 5 | Trinidad – Varadero
This morning we continue with a half day tour of this spectacular city. After lunch on your own we board our coach to travel north again. We find ourselves in the tropical paradise of Varadero. This majestic beach town will be our home for the next couple of days. This evening, enjoy a gr oup dinner at a local restaurant. (B, D)
Day 6 | Varadero
Today is left to your personal enjoyment. Relax on the beach, take a long walk through the city, or find a quiet chapel to pray. Feel free to talk with your guide for suggestions. (B)
Day 7 | Varadero – Havana – Cancún – Valladolid
After our last Cuban breakfast we board our coach and transfer to the inter national airport in Havana which will take us to our next destination, Mexico! We arrive in Cancún in the afternoon and board our coach to drive to Valladolid. We rest here and enjoy our first taste of Mexican cuisine tonight. (B, D)
Day 8 | Valladolid – Chichén Itzá – Valladolid
This morning we tour Valladolid where we will visit the main square and St. Gervasio's Cathedral. We will also be visiting a local distillery where we can learn about the preparing process of famous agave liquor. After this cultural experience we head to our final destination of the day, Chichén- Itzá. We see the famous archaeological site including the Pyramid of Kukulkan and the Pelota Ball game court. This evening enjoy a group dinner at a local restaurant in Piste. After dinner we will participate in the Light & Sound show in fr ont of the pyramids. (B, D)
Day 9 | Valladolid – Izamal – Mérida
After breakfast we head to the historic town of Izamal. This "Yellow Town" has all yellow walls which were painted in colonial times. This beautiful city is home to amazing Catholic culture. We will visit the Franciscan convent which is home to the figure of St. Mary of the Indians as well as celebrate Holy Mass in the same church as Pope Saint John Paul II. After a few hours of leisure we continue on to Mérida, which was once the wealthiest city of New Spain. Upon arrival we will explore some of the treasures of this town including Montejo Avenue, the Mérida Cathedral, the main square and the government palace. Enjoy a group dinner this evening. (B, D)
Day 10 | Mérida – Campeche
This morning we head down the road to Campeche, a city-fortress fortified by walls which were used to ward off pirates. We visit the old town and its monumental Cathedral of the 17th century as well as stroll along a boulevard that stretches along the Gulf of Mexico for miles. This afternoon we leave the city to explore the dense jungles of the Yucatán in Edzny. This evening return to Campeche for overnight. (B, D)
Day 11 | Campeche – Cancún – USA
We enjoy our last breakfast in this breath taking peninsula and drive back to Cancún for our flights back home. (B)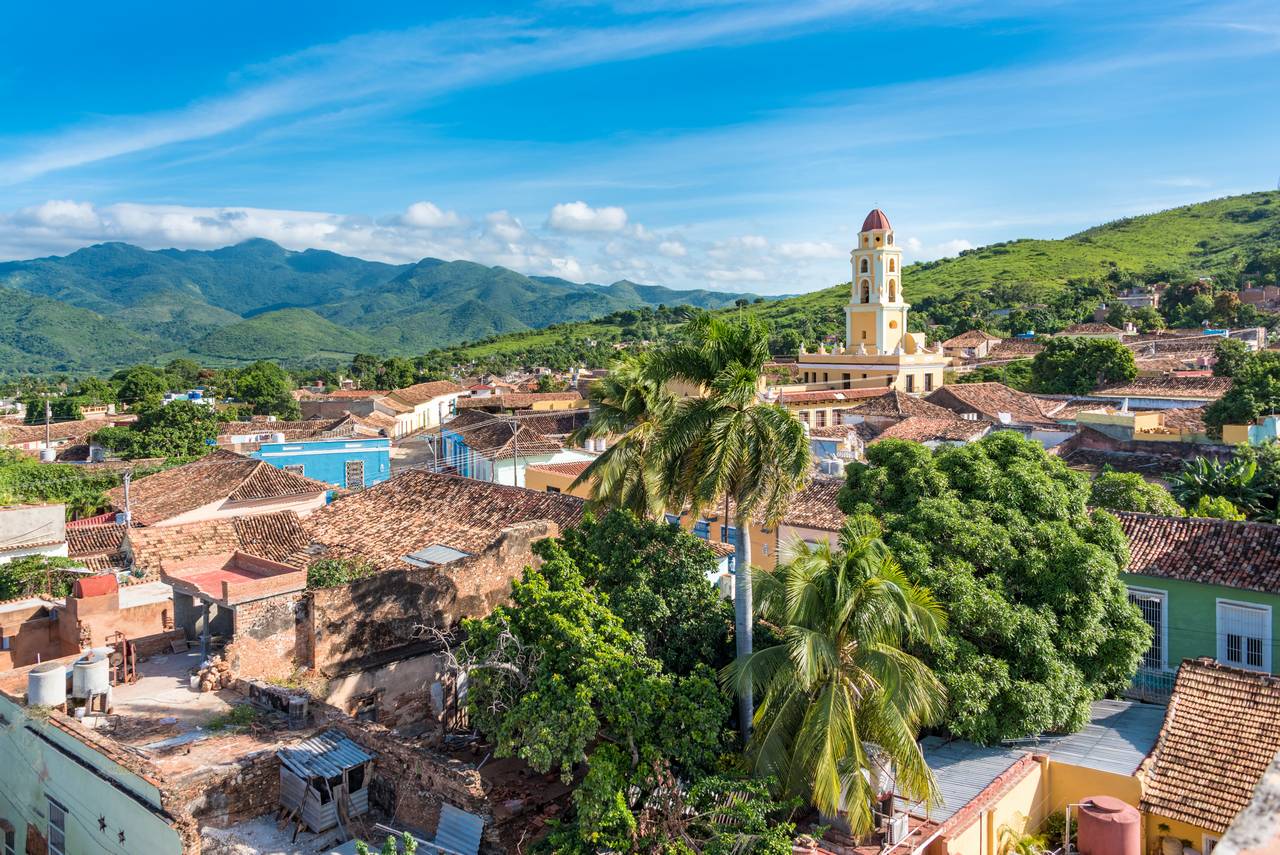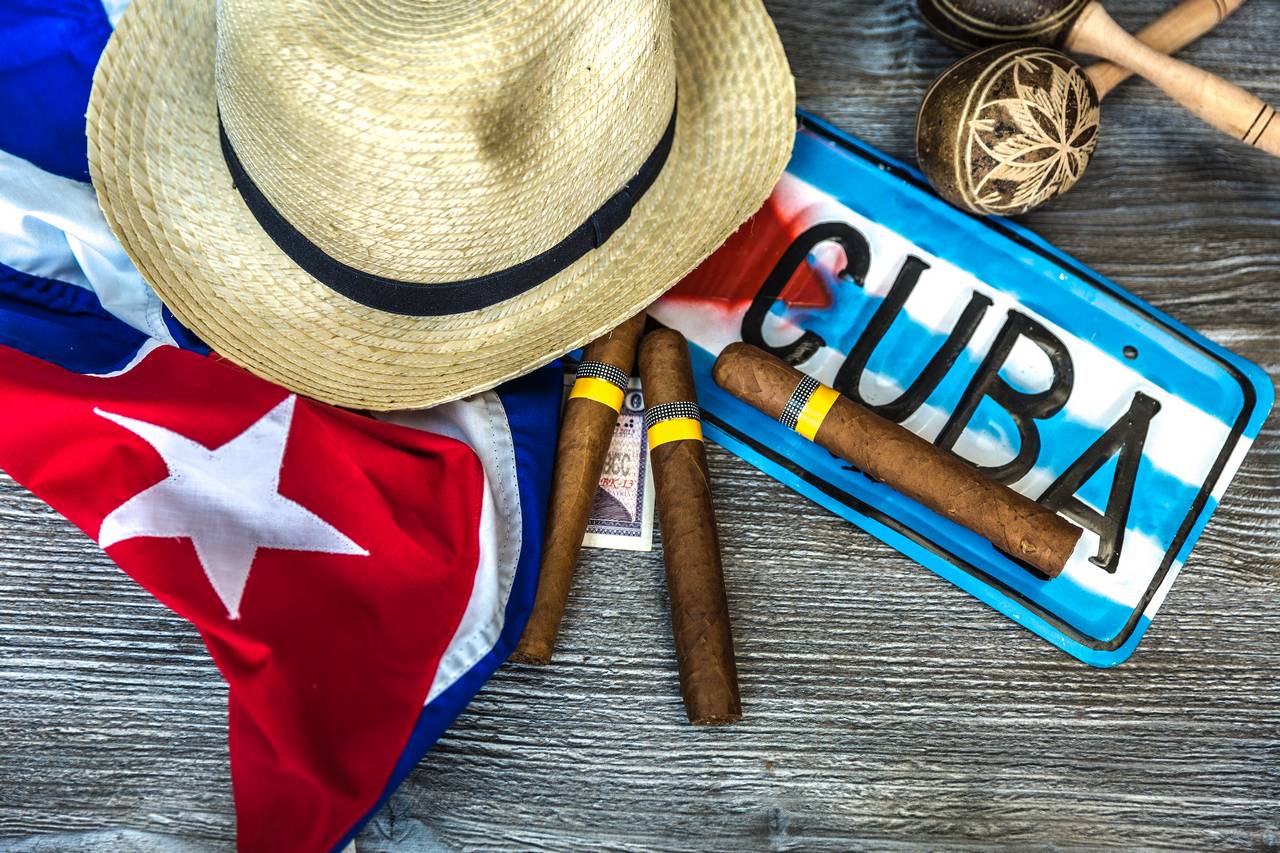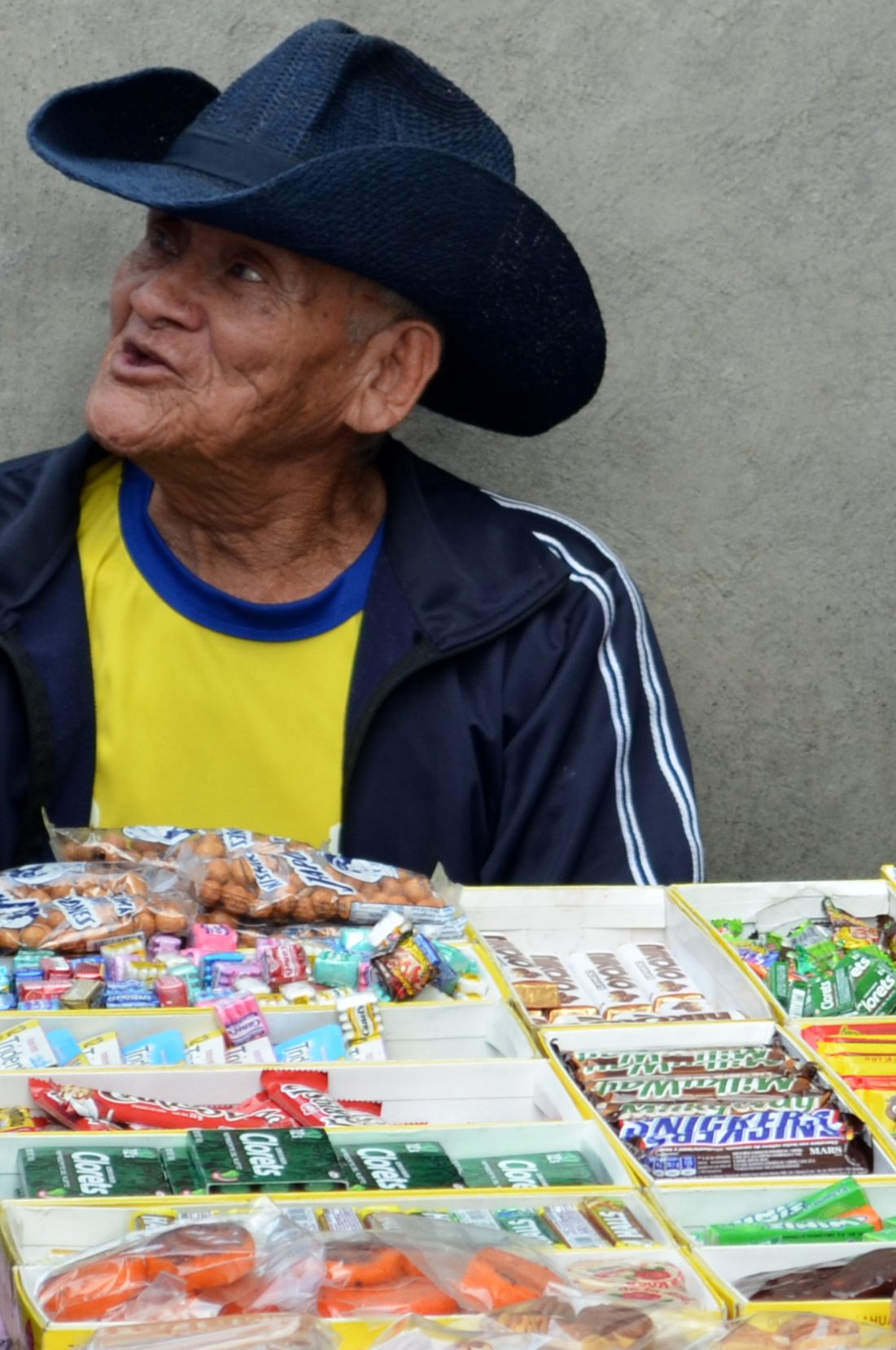 John Paul Pilgrimages and Tours, Inc.
104. N. Agassiz St. #23643
Flagstaff, AZ 86002
USA