From the Vatican Gardens, to Ancient Rome, to some of the world's best restaurants, you will be amazed.
Come join your friends and fellow patrons on this tour of Rome.
The Patrons of the Arts in the Vatican Museums is an interfaith group committed to the restoration, preservation and increase in artistic patrimony of the collections and buildings of the Vatican Museums. We work to further the members understanding and knowledge of these works through lectures, meetings and visits to the Vatican.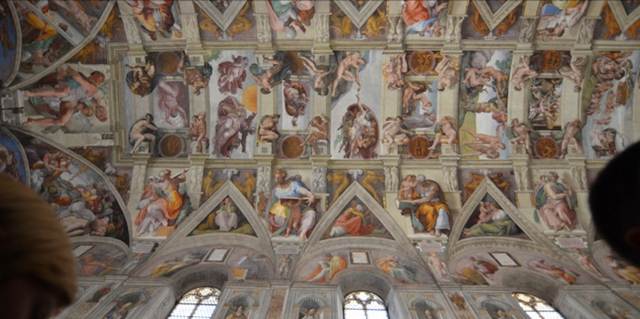 JOIN US ON A ONCE IN A LIFETIME TRIP TO ROME!
Monday Sept. 25 | Day 1 | USA – Rome, Italy
Depart the USA for Rome, Italy. Dinner and breakfast will be served during your transatlantic flight.
Tuesday Sept. 26 | Day 2 | Arrival in Rome
Upon arrival in Rome, you will be met by your Escort and transferred to your hotel by private motor coach. You are in the Eternal City—one of the greatest cities in the world. The afternoon is free to rejuvenate your energy after your long flight. This evening attend a welcome reception at the hotel to get acquainted with your fellow patrons and hear about this week's exciting itinerary. Later, enjoy a fine dinner together, tasting some of Italy's most renowned cuisine. (D)
Wednesday Sept. 27 | Day 3 | Papal Audience | Basilica of St. Mary Major with Dr. Elizabeth Lev
This morning is our first full day together! After a filling breakfast, we attend the Papal Audience in St. Peter's Square. Here we will listen to the awe-inspiring words of Pope Francis. After the Papal Audience, we visit the Basilica of St. Mary Major with Dr. Elizabeth Lev, world renowned art historian who will describe the masterpieces of art in the Basilica. Holy Mass will be celebrated here, giving all glory to God for the beauty that surrounds us. We then finish our day by dining at Ristorante Abruzzi, just steps from the Pontifical Gregorian University. Likely surrounded by local seminarians and professors, tonight's dining experience and aperitivos will tell us exactly why this restaurant is a Roman favorite. (B, D)
Thursday Sept. 28 | Day 4 | Pontifical North American College Diaconal Ordination | Private Tour of St. Peter's Basilica
We awake early, enjoy breakfast, and make the short walk to St. Peter's Basilica for the Pontifical North American College Diaconal Ordination. Here, the "election" takes place: the bishop declares that he has chosen the candidates to be ordained. The candidates will lay prostrate on the floor and undergo an examination and promise of prayer and obedience. Our very own Diocese of Phoenix seminarian, Vinhson Nguyen, will be ordained to the transitional diaconate. Truly, this is a very special moment.  After Mass we welcome the newly ordained deacons at a reception held at the Pontifical North American College. Later this afternoon, we return for a private tour of St. Peter's Basilica followed by dinner, at the nearby restaurant, La Vittoria, a favorite of the Swiss Guards and other Vatican residents. (B, D)
Friday Sept. 29 | Day 5 | Vatican Restoration Labs | Vatican Gardens | Basilica of St. John Lateran | Holy Stairs | Santa Croce Basilica
After breakfast at the hotel we start our day celebrating Mass at the Tomb of Pope Saint John Paul II.  We then visit the Vatican Restoration Labs and the Vatican Gardens; privately offered only to Patrons. Staff from the Vatican will provide compelling commentary about the importance of the labs and the intricate gardens. In the afternoon break for lunch; your guide will give suggestions on where to enjoy an authentic Italian meal. Next, we head to the Basilica of St. John Lateran. We will adore the beauty of the Basilica and enjoy 'Coffee with the Priests' after. We continue our pilgrimage of the Eternal City with a visit to the Holy Stairs which were brought to Rome by St. Helena in the 4th century. Our very special guide will be Dr. Mary Angela Schroth. We also visit the Santa Croce Basilica which is one of the seven pilgrim churches of Rome. For dinner, we head to the famed original Alfredo's restaurant. Enjoy a relaxing evening of fine dining and friendship in one of the most sought after Roman restaurants. (B, D)
Saturday Sept. 30 | Day 6 | Castel Gandolfo | Private Tour of the Vatican Museums and Sistine Chapel | Exclusive Vatican Gala 
This morning we will be whisked away by our private, comfortable motor coach to Castel Gandolfo, the 17th century papal palace that has served as the summer residence and vacation retreat for many Popes. We spend the morning exploring these breathtaking grounds, then return to Rome in the afternoon with plenty of time to rest, pack, and get ready for tonight's once in a lifetime Patrons events: private Mass celebrated by Cardinal Bertello, President of the Governorate of Vatican City State; our private Patrons tour of the Vatican Museums and Sistine Chapel; and capped off by a private, gala dinner inside the Vatican Museums. (B, D)
Sunday Oct. 1 | Day 7 | Rome – USA
After breakfast, we transfer to the airport in Rome for our flight home. Ciao Roma! (B)
EXTENSION OPTION | ASSISI | 4 days, 3 nights
Sunday Oct. 1| Day 7 | Ancient Rome | St. Paul Outside the Walls | Assisi
This morning, enjoy breakfast and set out for our tour of Ancient Rome. Today's highlights will include the Colosseum, the Roman Forum, the Pantheon, Piazza Navona, and the Trevi Fountain. We break for lunch, taking time to rest and relax. Next we continue to the Papal Basilica of St. Paul Outside the Walls, founded by the Roman Emperor Constantine I at the burial place of St. Paul. After visiting the church and taking time to reflect, we celebrate Mass. In the late afternoon we will say goodbye to Rome and travel the scenic and breathtaking landscape of Assisi. Upon arrival, we check into our hotel and enjoy our first meal in the countryside together with rich food and authentic wines.  (B, D)
Monday Oct. 2 | Day 8 | Assisi
Today we awake in the peaceful and tranquil village of Assisi, the birthplace of St. Francis. We have the opportunity to visit many churches including St. Mary of the Angels Basilica, St. Francis' Porziuncola, and Capella Del Transito. Take time to pray in the Shrine, inspired by Giotto's frescoes of the life of St. Francis. We also visit the Monastery and the Basilica of St. Clare to pray before the San Damiano crucifix from which Jesus told St. Francis to rebuild His church. After a full morning you have the afternoon free to explore Assisi. Ask your guide for the best areas to relax, shop or pray! This evening we enjoy our last meal together in Assisi! (B, D)
Tuesday Oct. 3 | Day 9 | Assisi | Orvieto | Rome
After a relaxing morning of leisure in Assisi, we start our journey back to Rome. We visit the quaint town of Orvieto on the way. Orvieto Cathedral is a grandiose 14th-century church dedicated to the Assumption of the Blessed Virgin Mary. We celebrate Mass in the Cathedral and break for lunch at your leisure. Your guide will be able to give you recommendations for the food from this region of Umbria. We travel the rest of the way to Rome and check in to our hotel near the airport. We enjoy one last dinner together and take time to share some of our favorite memories from this unforgettable experience we shared together.  (B, D)
Wednesday Oct. 4| Day 10 | Rome, Italy – USA
After breakfast we transfer to Leonardo da Vinci-Fiumicino Airport and we board our flight home. Ciao Italia! (B)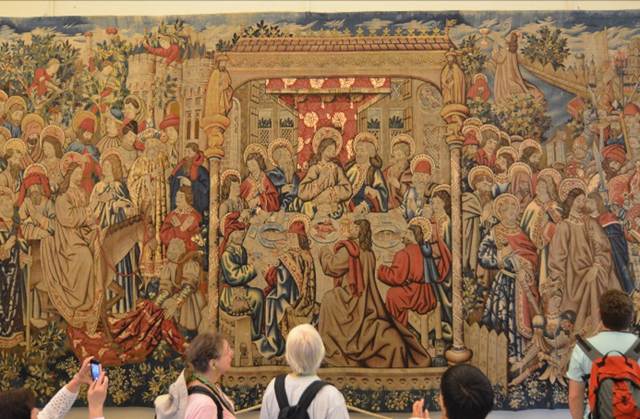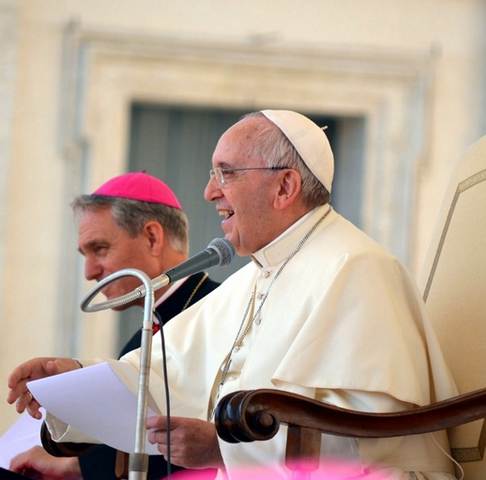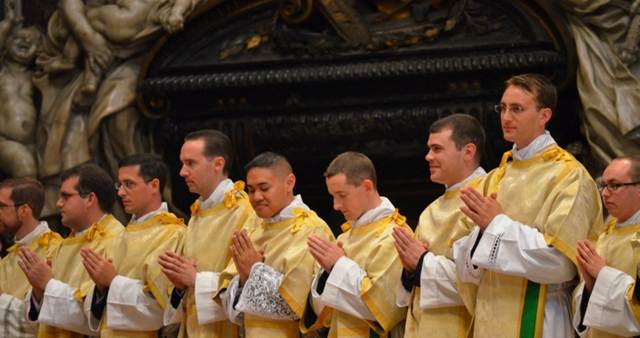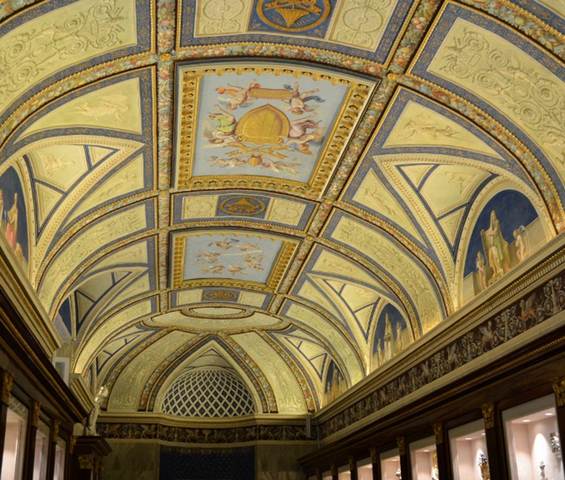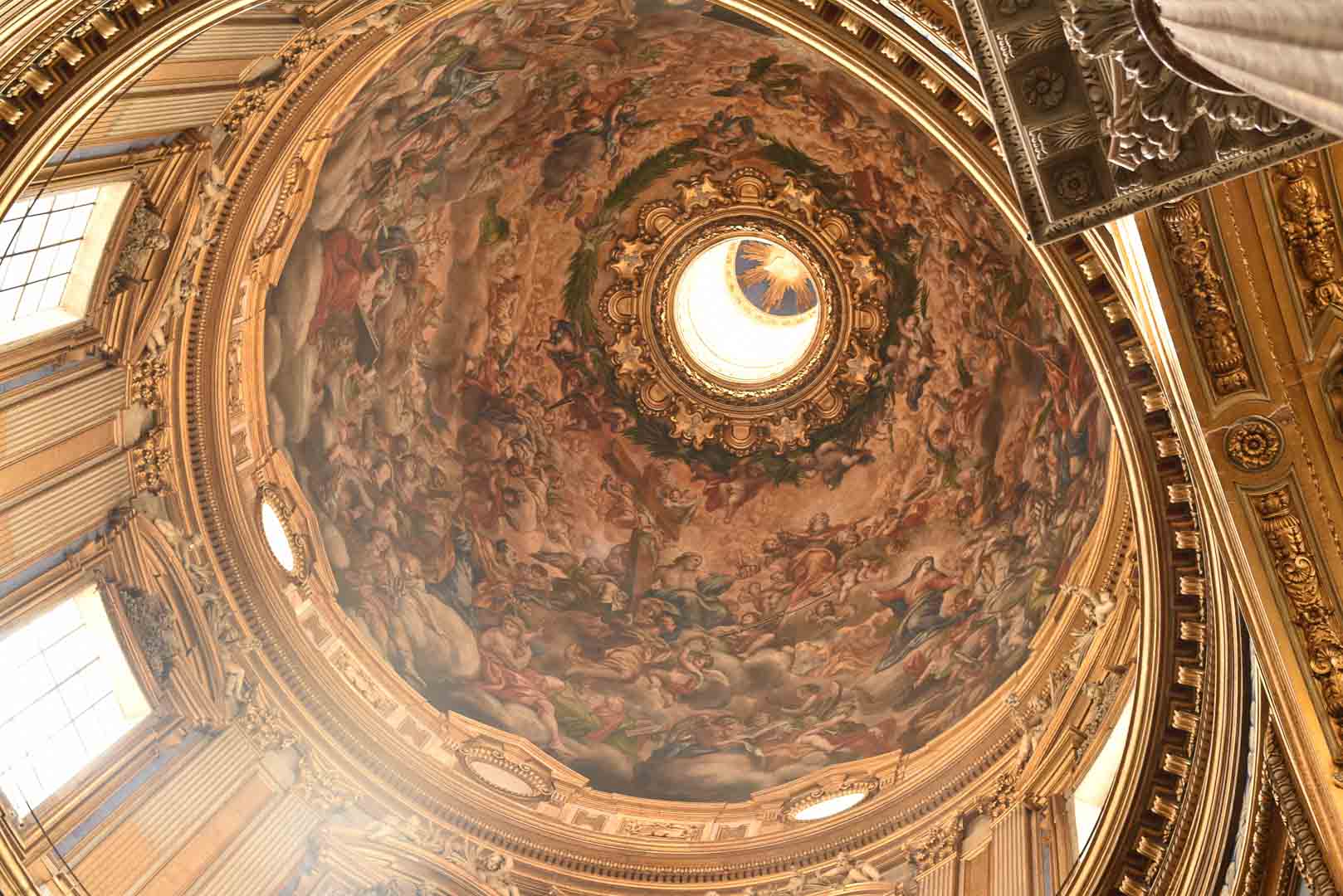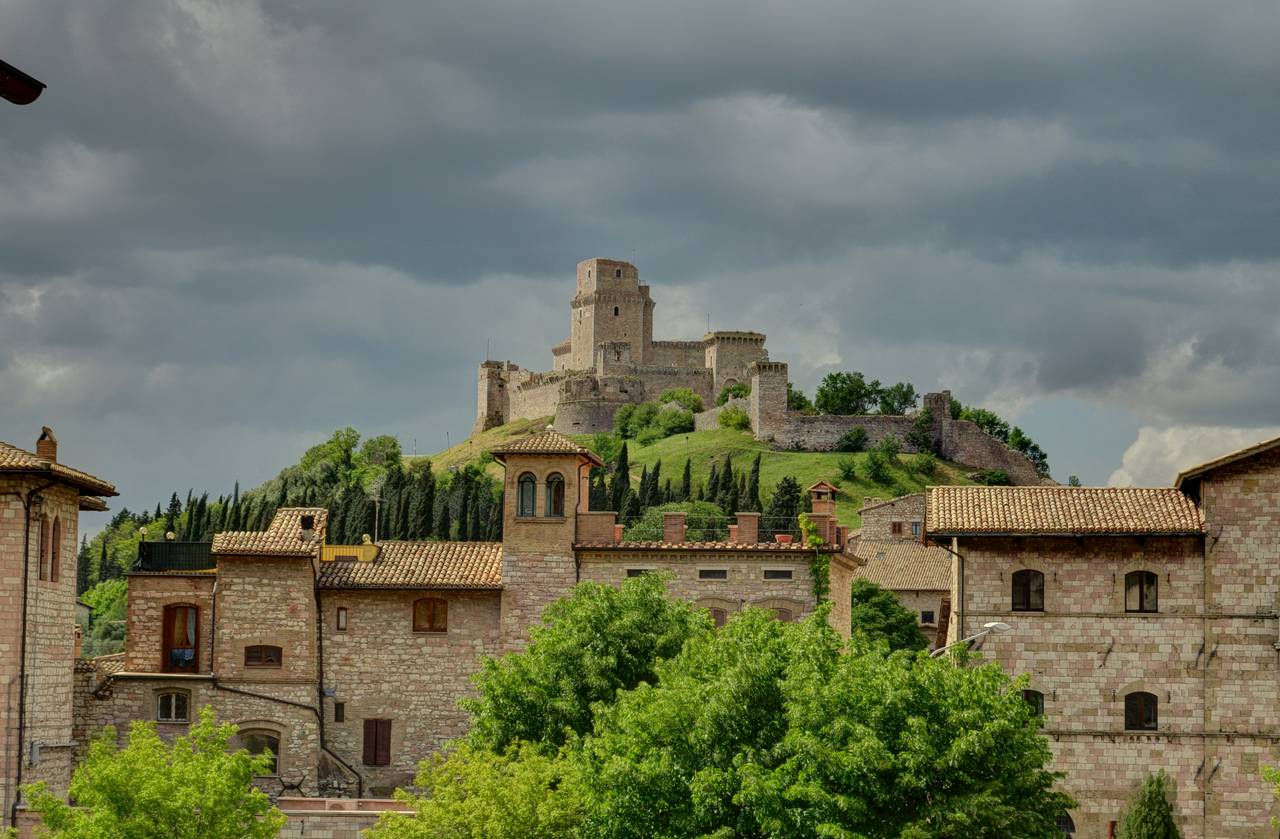 Package Inclusions
Package Includes:

Land + Air Package includes Round Trip Air Transportation from Phoenix, other departures available, please inquire
Comprehensive Sightseeing as per itinerary in a Private Deluxe Motor coach in Europe, with Guide/Escort
1st class hotel accommodations double occupancy with bath or shower (single supplement +$850)
Private Patrons Tours of the Vatican Museums and Sistine Chapel
Private guided tour of the Vatican Restoration Labs and Gardens
Visit to Castel Gandolfo, permanent residence of Pope Emeritus Benedict XVI
Exclusive gala dinner and cocktail party in the Vatican
Daily Mass
Breakfast in hotel, dinners at hotels and at local restaurants. As indicated (B, D)
Hotel service charges and tax (at current rate)
US airport taxes, fuel surcharges included** (subject to change in the rare occasion that gov't/airline fees and fuel costs increase drastically)
Tips to local guides and hotels are included! $200 value!

NOT INCLUDED IN PACKAGE: Passport fees, meals not indicated in itinerary, items of personal nature, optional tours, tips for JPPT escort, etc. See Terms

Tour ID: 17-09.25 AZPATRONS

Full Payment Deadline: 06/02/2017

Standard Land Only Price: $3,900 per person
Standard Price w/ Airfare: $4,950 from PHX per person
Optional Extension: $1,200 per person

*Current Membership with the
Patrons of the Arts in the Vatican Museums
is required* See www.azpatrons.org for details
More General Information