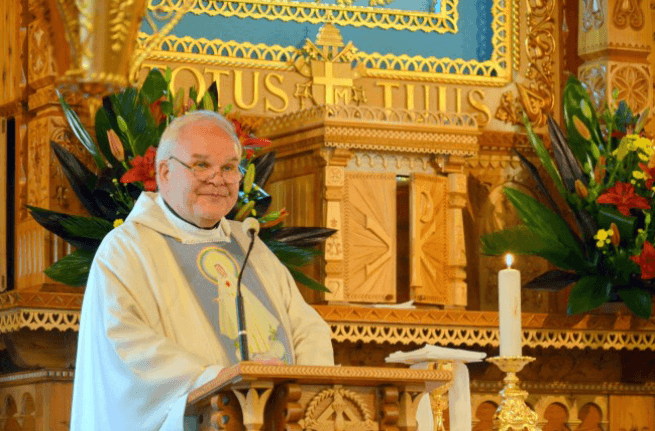 Sign up online!
Pilgrimage to Poland with Msgr. Daniel Plocharczyk
May 12 – 22, 2018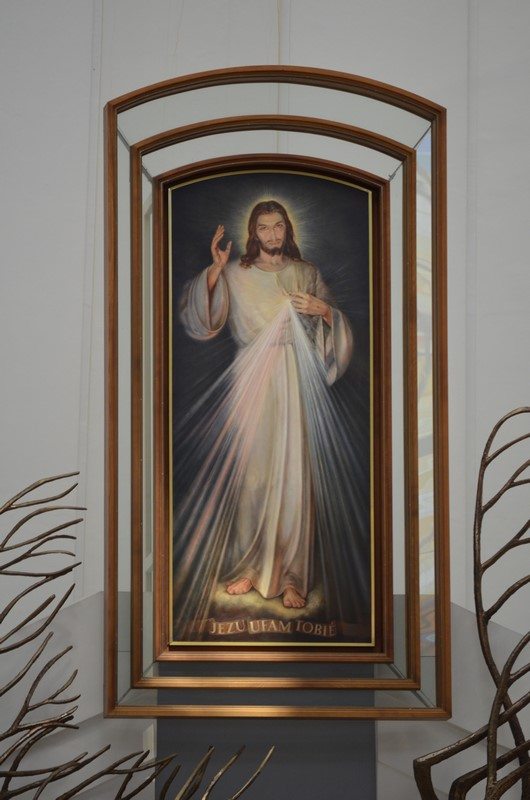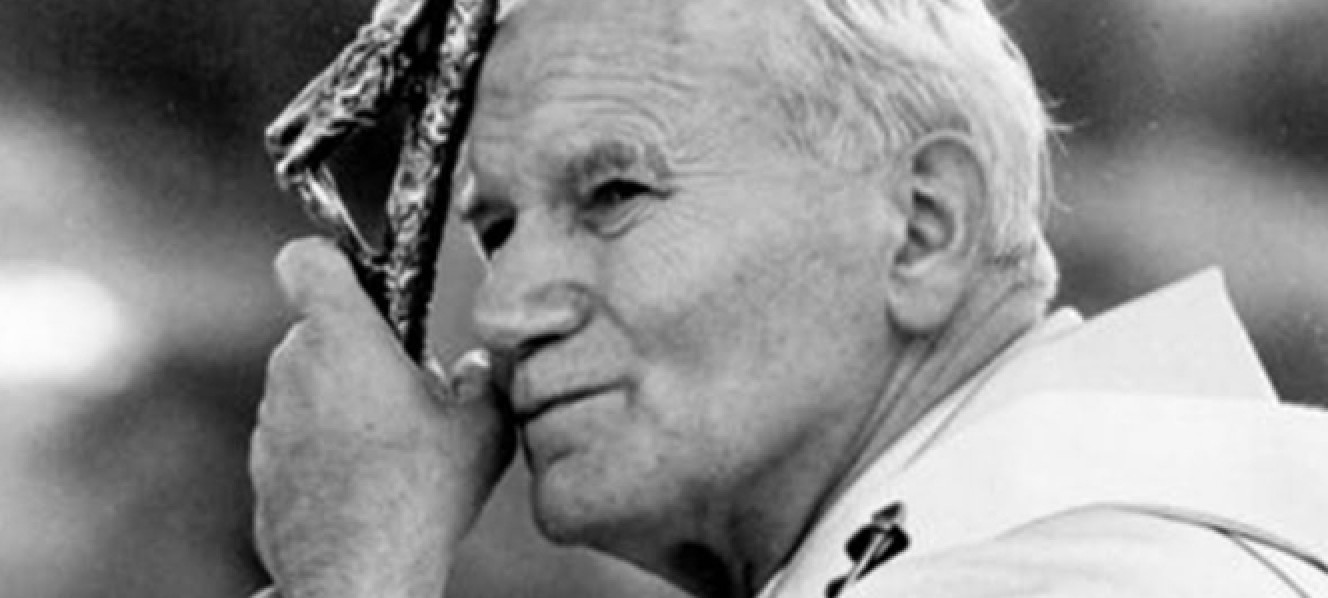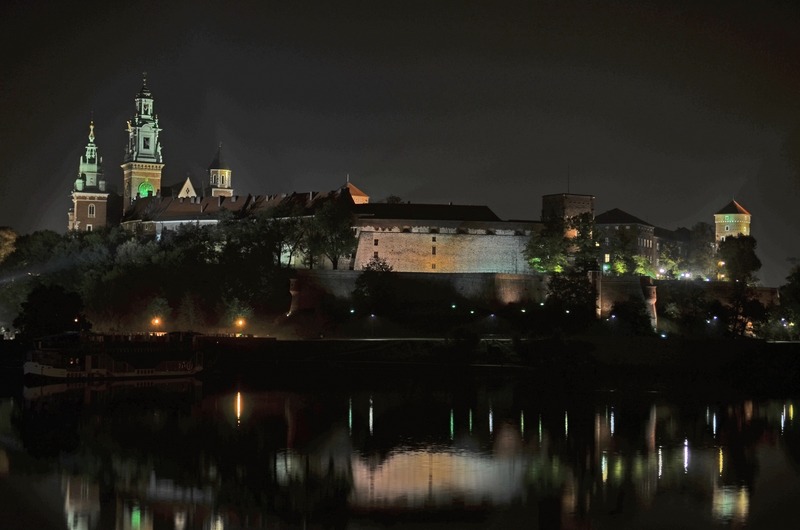 "The way Jesus shows you is not easy. Rather, it is like a path winding up a mountain. Do not lose heart! The steeper the road, the faster it rises towards ever wider horizons." _ Pope Saint John Paul II
Saturday, May 12 | Day 1 | USA – Warsaw
Depart from USA to Warsaw. Meals will be served aboard your transatlantic flight.
Sunday, May 13 | Day 2 | Warsaw
Upon arrival in Warsaw, you will be met by your Escort who will be with you throughout the entire trip. We will drive the beautiful Royal Route, and visit Łazienki Park with its evocative sculpture of Chopin surrounded by rose bushes. We will celebrate Holy Mass at the Church of St. Stanislaus Kostka and Shrine of Bl. Jerzy Popiełuszko, priest and martyr whose powerful sermons encouraged the Polish people to stand for justice and freedom during the Solidarity movement of the 1980's. He was brutally murdered by communist secret police in 1984.  Here we will visit the museum of the martyr and pray at his tomb as through the intercession of the Saints and Blessed persons many healings have taken place. In 1987 Pope John Paul II prayed here at Popiełuszko's tomb. This afternoon, check in to your hotel in Warsaw and enjoy a delicious Polish dinner together before retiring to your room to rest. (Note:  activities today depend on the actual flight arrival time. Some activities may be moved to following day.) (D)
Monday, May 14 | Day 3 | Warsaw – Niepokalanów – Warsaw
Today we venture into Warsaw including the Old Town Quarter, Old Market Square, the Barbican and medieval defensive walls. Later we travel to Niepokalanów to the "City of the Immaculate," the Monastery founded by St. Maximilian Kolbe. Today we celebrate Holy Mass honoring one of greatest Marian saints of the 20th century. Canonized by Pope John Paul II in 1984, Maximilian Kolbe dedicated his life to bringing souls to God through Mary and is known by many titles: Martyr of Charity, The Saint of Auschwitz, Founder of the Militia Immaculata, Apostle of Mary, Patron Saint of the 20th Century. This evening return to Warsaw for dinner and overnight. (B, D)
Tuesday, May 15 | Day 4 | Warsaw – Częstochowa – Kraków
Today we depart to Częstochowa, the most famous pilgrimage center of Poland, Jasna Góra Monastery. This is Poland's national shrine and home of the Black Madonna, a sacred icon that is historically linked to protecting the Polish people. Said to have been painted by St. Luke the Evangelist on a cypress wood panel from a table used by the Holy Family in Nazareth, the image of Our Lady attracts millions of pilgrims from all over the world. Our guide and local Pauline monks will tell us about the violent history the icon has been through starting in 326 AD in Jerusalem, to 1430 when an invading soldier attempted to steal the painting, striking it twice with his sword. More recently during Russian occupation, they attempted to thwart any pilgrimage to the Shrine, unsuccessfully. The day before his death, Pope John Paul II sent a letter to the religious of the Shrine of Jasna Gora, in Częstochowa. "I entrust our Homeland, the whole Church and myself to her maternal protection," said the Pope in his letter, addressed to Father Izydor Matuszewski, prior general of the monks of St. Paul the Hermit, of the monastery of Jasna Góra. We will have Holy Mass here with hundreds of other pilgrims. In the late afternoon we continue to Krakow for dinner and overnight. (B, D)
Wednesday, May 16 | Day 5 | Kraków
This morning we enjoy a city tour of Kraków, Poland's capital from 1038 to 1569 and residence of kings. With its charming blend of magnificent architecture, churches, cultural monuments, museums, and vibrant contemporary community, Kraków was designated by the European Union as the "Capital of Culture" in the year 2000. Tour highlights include the Old Town, Cloth Hall, Wit Stwosz's acclaimed altar masterpiece at St. Mary's Basilica, and Wawel Castle and Cathedral – all remarkable symbols of Poland's historic identity. Young Karol Wojtyla was secretly ordained a priest in Krakow's Archbishop's palace and celebrated his first Holy Mass of Thanksgiving at the crypt of St. Leonard in the Wawel Castle Cathedral among tombs of Saints and royalty. We will celebrate Holy Mass at the Wawel Cathedral if available, otherwise at St. Mary's Basilica. The remainder of the day is free in Krakow. Overnight in Krakow (B)
Thursday, May 17 | Day 6 | Kraków – Auschwitz – Kraków
Today we venture out to the little village of Oświęcim, known better as the town where the German Nazi's built Auschwitz, the death camp where millions of Poles, Jews, Christians and others lost their lives. A Private Guide will show us several gut wrenching sites, including the starvation cell where St. Maximilian Kolbe was martyred. This is an important lesson on recent history and Kolbe's saintly martyrdom. Holy Mass will be celebrated at the nearby Center for Dialogue and Prayer, founded for those affected by the horrors of the German Nazi Extermination Camp- Auschwitz-Birkenau. This evening we return to Krakow where you will have time to dine on your own and reflect on this emotional day. Overnight in Krakow. (B)
Friday, May 18 | Day 7 | Kraków – Shrine of Divine Mercy
This morning we will visit the Sanctuary of Divine Mercy in Łagiewniki; dedicated by Pope Saint John Paul II. We will have the opportunity to visit the convent chapel and pray at the Tomb of St. Faustina Kowalska. Interesting Fact: Jesus appeared to St. Faustina and showed her His Divine Mercy. Thanks to St. Faustina we have the beautiful Divine Mercy image and we celebrate the Feast of Mercy the first Sunday after Easter. We will spend time walking around the facilities, hearing a talk from the Sisters of Mercy and celebrating Holy Mass.  On the same campus as the Divine Mercy Shrine, visit the newly constructed and dedicated St. John Paul II Institute. This enormous Church Museum is the world's main shrine to the Saint, built as a complex to honor his life and ministry to the faithful. This afternoon return to Krakow for an evening at your leisure. Some may wish to explore the old city, Kazimierz- the Jewish quarter, stroll some of the many beautiful parks, or take in the vibrant modern night life. Overnight in Krakow (B)
Saturday, May 19 | Day 8 | Kraków – Wieliczka Salt Mine
A morning excursion will take you to the nearby Wieliczka Salt Mine; three spectacular underground miles of hand–carved chapels, statues, and chambers made of pure salt (including an incredible statue of Pope St. John Paul II carved by the local miners). Over 1 million tourists visit this historic royal mine each year. We will celebrate Holy Mass in one of the beautiful salt chapels in the mine. This afternoon we return to Krakow for a fine Polish dinner together. (B, D)
Sunday, May 20| Day 9 | Kraków – Kalwaria Zebrzydowska – Wadowice – Zakopane
Depart for Zakopane, a resort town in the scenic Tatra Mountains. On our way, we will stop at the monastery of Kalwaria Zebrzydowska where Pope Saint John Paul II repeated the words of his motto: Totus tuus ego sum et omnia mea tua sunt. Accipio te in mea omnia. Praebe mihi cor tuum, Maria – I belong entirely to you, and all that I have is yours. I take you for my all. O Mary, give me your heart" He would come here as a boy, and see the painting of Our Lady that wept blood in 1641. We continue our journey, stopping in Wadowice, the birthplace of Pope Saint John Paul II. We will celebrate Holy Mass in the church where Karol Wojtyla was baptized in 1920. Visit the museum dedicated to the Saint in the building where his family home lived and hear stories of the young Karol Wojtyla. Enjoy lunch on your own and don't forget to try Wadowice's famed 'kremówki', the Saint's favorite pastry. This evening we arrive in Zakopane where we dine together and rest. (B, D)
Monday, May 21 | Day 10 | Zakopane – Kraków
We have a full day in Zakopane where Pope Saint John Paul II would recreate as a young priest and on until Pope. When cardinal, someone mentioned it might be inappropriate for a man of his position to ski. He replied that it was only "unbecoming for a cardinal to ski badly." Zakopane is the center of age-old Highlander culture. Going through town, you will see all sorts of people; holidaymakers, hikers and colorful market vendors enjoying the pure mountain air and magnificent vistas. Need a break? A cable car can whisk you away to Mount Gubalowka for a splendid view of the valley below. We will have Holy Mass at the Shrine of Our Lady of Fatima in Zakopane which was built by locals in thanksgiving for Pope John Paul II's recovery after Ali Agca's assassination attempt on the Pope's life.  This evening we enjoy a special farewell dinner together, sharing memories of our incredible journey. Return to Kraków for overnight before our flight home. (B, D)
Tuesday, May 22 | Day 11 | Kraków – USA
This morning we transfer to the airport for our return flight to the USA. (B)
Warsaw
Niepokalanów
Częstochowa
Kraków
Auschwitz
Wieliczka
Kalwaria Zebrzydowska
Wadowice
Zakopane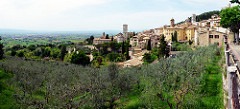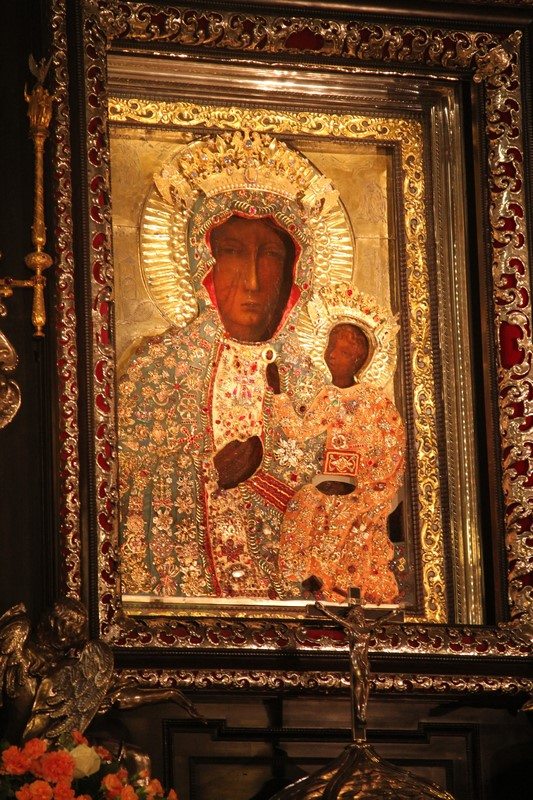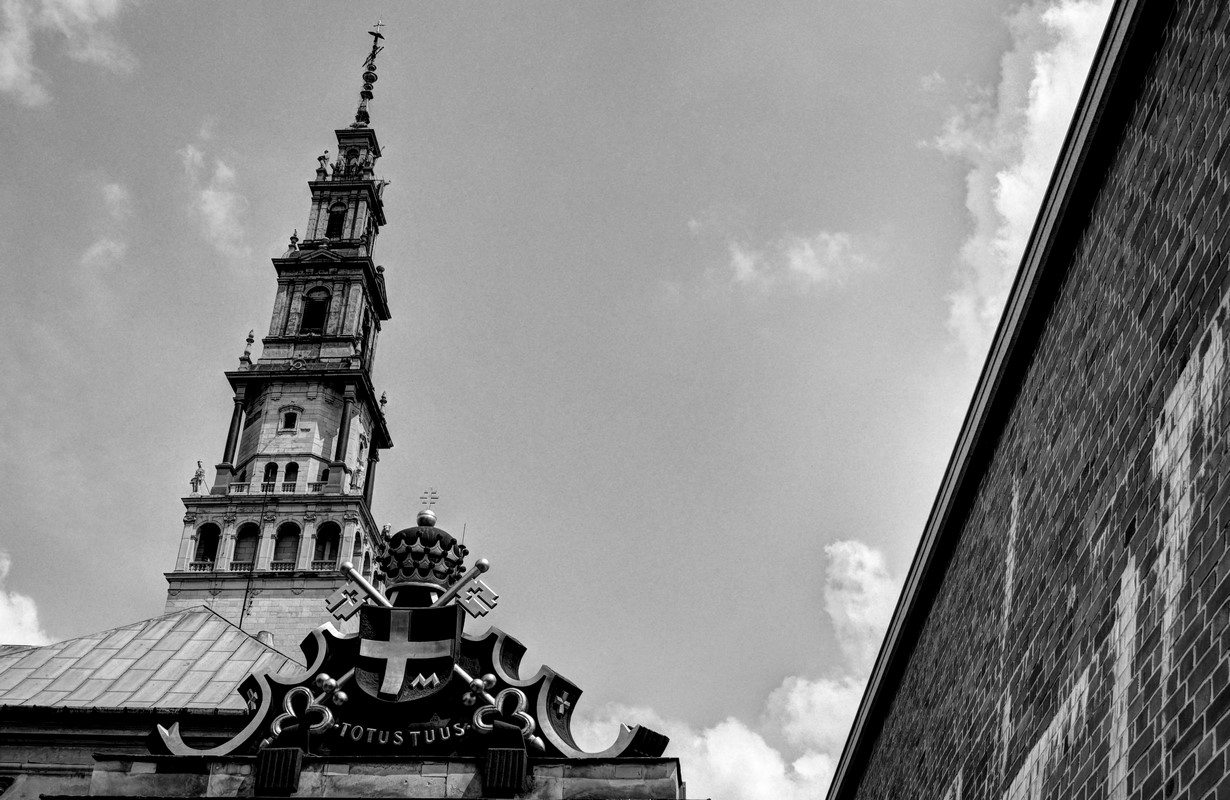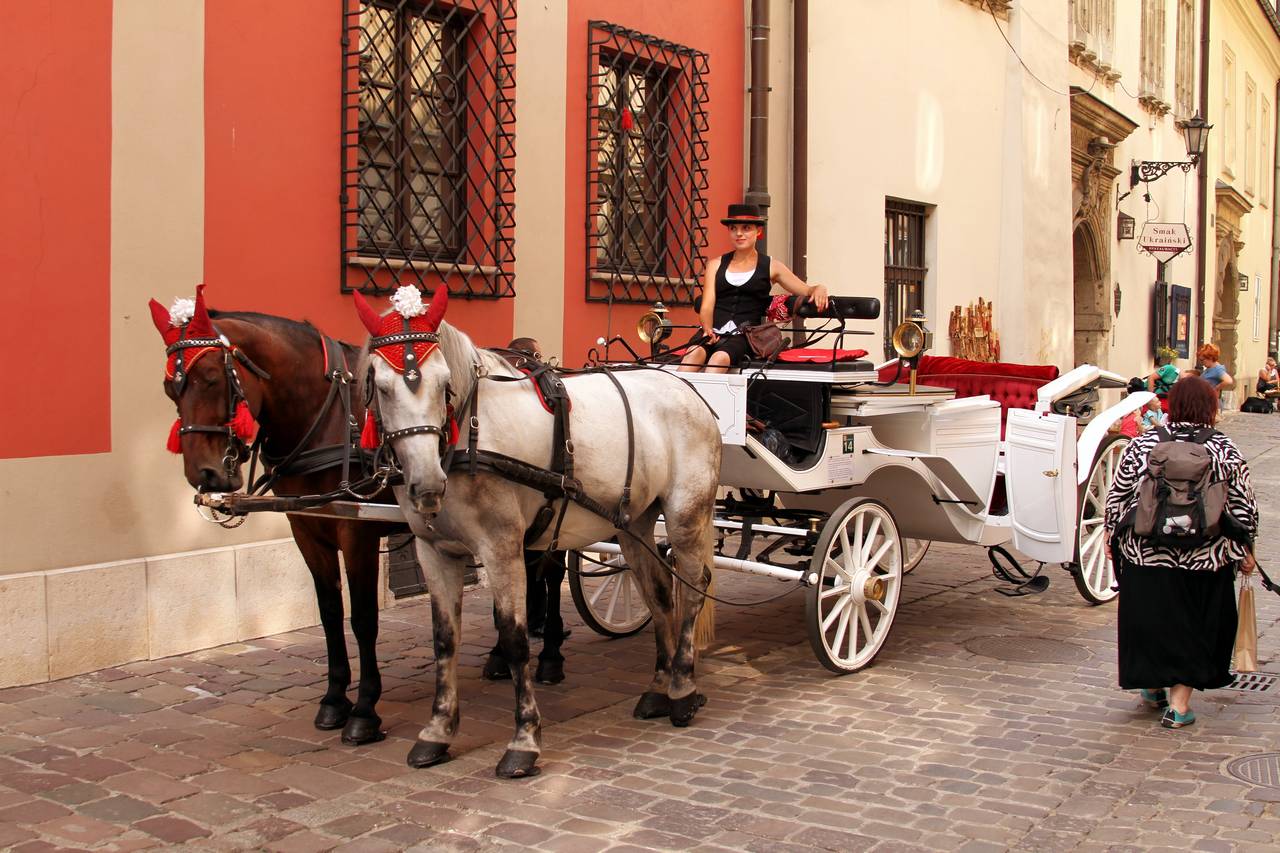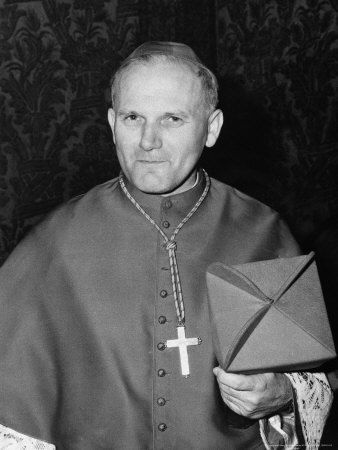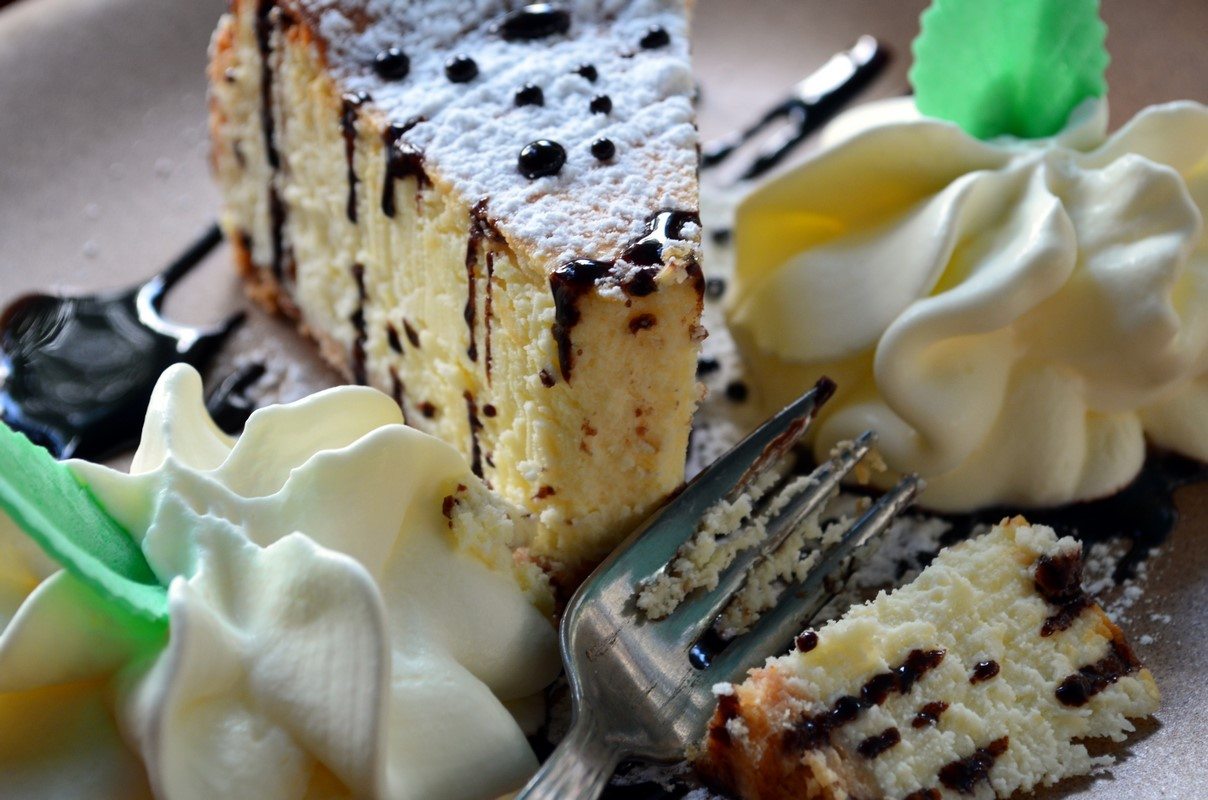 Hurry while there are still seats available!
*This is a limited availability pilgrimage.*
Package Inclusions
Package Inclusions

Round Trip Air Transportation from New York City, other departures available, please inquire for price
Comprehensive Sightseeing as per itinerary in a Private Deluxe Motor coach overseas, with Guide/Escort
4 star US equivalent hotel accommodations double occupancy with bath or shower (single supplement +$500)
Breakfasts in hotel, dinners at hotels and at local restaurants. As indicated (B, D)
Daily Mass
Hotel service charges and tax (at current rate)
US airport taxes, fuel surcharges included** (subject to change in the rare occasion that gov't/airline fees and fuel costs increase drastically)
Tips to local guides and hotels are included. $200 value!

NOT INCLUDED IN PACKAGE: Passport fees, meals not indicated in itinerary, items of personal nature, optional tours, items not listed in itinerary, tips for JPPT escort, etc.

Package Cost per person: $3,480.00

$1000 deposit due at registration

Full Payment Deadline: Feb. 2, 2018

Tour ID: 18-05.12_PL_SHNB_Msgr._Plocharczyk
More General Information