Sign up online! First 5 to register receive $100 credit off final invoice.
Fr. Dan Connealy
Invites you to Italy!
May 20 – June 1, 2018
Join your fellow parishioners with your very own local 'Roman' expert, Fr. Dan!
Enjoy an in-depth pilgrimage with daily Mass, celebrated in some of the most intriguing places in Italy.
Experience the rich history and faithfulness that Italy has to offer.
Hurry! Space is limited to only 25 people on this trip.
Part way through his years at the University of Pittsburgh, Fr. Dan Connealy's priestly calling intensified. With a burning desire to know Christ he entered seminary. Having travelled throughout Europe during several semesters at the Pontifical North American College in Rome — under two popes and with classmates from six continents, Fr. Dan is an excellent host for our parish pilgrimage to the land of our patron, St. Francis of Assisi!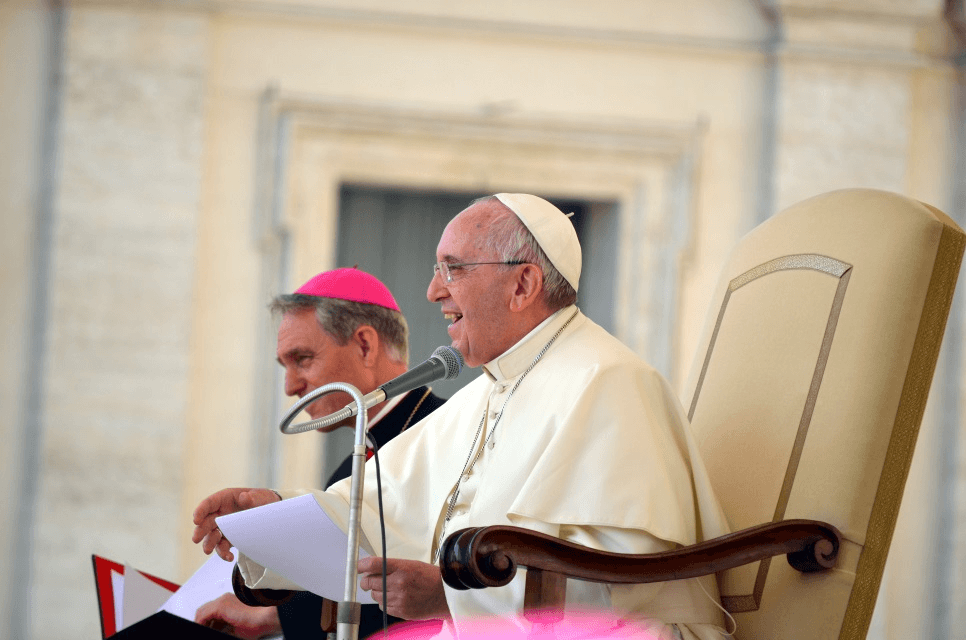 "The way Jesus shows you is not easy. Rather, it is like a path winding up a mountain. Do not lose heart! The steeper the road, the faster it rises towards ever wider horizons." _ Pope Saint John Paul II
Sunday May 20 | Day 1 | USA – Italy
Board your flight to Rome. Meals will be served aboard your transatlantic flight.
Monday May 21 | Day 2 | Arrive in Rome, Italy – Transfer to Assisi
We have arrived! Our tour escort and comfortable coach will be waiting at the airport to make the  transfer to Assisi. We will enjoy the rustic country landscapes and arrive in Assisi this evening. Depending on the time of arrival, celebrate Holy Mass at the Basilica di Santa Maria degli Angeli where sits Francis' Porziuncola, a small chapel where he renounced typical lifestyle in favor of life in poverty, founding his order. Here is also the Chapel of the Transit, a place used by Francis to welcome his first friars. The Saint suffered tremendously, with his stigmatic marks and several other ailments. This room, now the Chapel of the Transit was used as a kind of infirmary for the Saint. Tonight, enjoy our first taste of Italy dining together before retiring for the night. (D)
Tuesday May 22 & Wednesday May 23 | Days 3/4 | Assisi
These first two full days together we explore Assisi. The timing is perfect after our long travels from home to stay here in this peaceful and tranquil village which is home to the birthplace of St. Francis, the patron Saint of our Flagstaff Parish!  We will learn of the Patron Saint of the animals and environment.
Visit the birthplace of St. Francis and his tomb at the Basilica of St. Francis high atop the hill of Assisi. Visit the monastery and the Basilica of St. Clare to pray before the San Damiano crucifix from which Jesus told Francis to rebuild His church. We'll make a short walk down the hill of Assisi to the San Damiano Church and Monastery where Saint Clare built her community. We have two full days here to truly take it all in. The mornings will include guided visits, Holy Mass, and other group activities. The afternoons will be free to explore on our own. Tuesday evening we gather for a group dinner together, while Wednesday's dinner will be on your own. Overnights in Assisi. (B,D/B)
Thursday May 24 & Friday May 25 | Days 5/6 | Florence
We start our morning with a filling breakfast before travelling to Florence where we spend our next two days. Upon arrival, we start our exploration of the "Cradle of the Renaissance". Today and tomorrow we will visit the homes of Michelangelo, Dante, Boccaccio, Leonardo da Vinci and others. Also part of our itinerary is the impressive Cathedral of Santa Maria del Fiore, Piazza del Duomo, the Baptistery, Piazza della Signoria, and Ponte Vecchio. On Thursday night, the group will dine together enjoying the authentic food of this region. On Friday, enjoy the morning together with the group, and have the afternoon free to experience Florence on your own. Friday enjoy dinner on your own.  Overnight in Florence (B,D/B).
Saturday May 26 | Day 7 | Florence – Orvieto – Rome: Basilica of St. Paul Outside the Walls – Catacombs of St. Callixtus
We depart Florence for Rome, stopping in Orvieto to celebrate Mass. Orvieto is home to a large 14th century cathedral dedicated to the Assumption of the Blessed Virgin Mary. We celebrate Mass and spend time in prayer reflecting on our journey thus far. After our peaceful stop we continue on to Rome, one of the most exciting cities in the world. Upon arrival we visit the Basilica of St. Paul Outside the Walls by the oldest Roman road, the Appian Way. Time permitting we will also visit the Catacombs of St. Callixtus. This evening enjoy our first Roman meal together. Overnight in Rome. (B, D)
Sunday May 27 | Day 8 |  Ancient Rome
Our first day in Rome leads to many adventures! Today we explore Ancient Rome, one of the busier walking days as our coach bus cannot drive to every site we will be visiting. Begin with a visit to the famous monument of Ancient Rome – the Colosseum. We take you around and explain the history of the arena and the events that took place here, including tales of emperors, gladiators and the Roman mob. From here, go by the Roman Forum between Piazza Venezia and the Colosseum. One of the most intriguing archaeological sites in the world, the Roman Forum was the social and political center of one the greatest empires of ancient times. Enjoy dinner on your own. Overnight in Rome. (B)
Monday May 28 | Day 9 |Center of Rome
After our busy day around Rome yesterday we take our time exploring some sights in the middle of this grand city. We will explore the Domino Quo Vadis Chapel, the Baths of Caracalla, the Arch of Drusus, and the Tomb of Cecilia Metella. This afternoon is free to explore or to rest. Be sure to ask our local guide for suggestions for dinner on your own tonight. Overnight in Rome. (B)
Tuesday  May 29 | Day 10 | St. Peter's Basilica – Vatican Museums
We will visit St. Peter's Basilica in Vatican City, including Pope St. John Paul II's tomb. Millions come every year to these breathtaking pilgrimage sites. This is the world's largest Basilica, designed by architects such as Michelangelo and Gian Lorenzo Bernini, home to the tombs of several Popes and Saints. After lunch, we will tour the Vatican Museums, the Sistine Chapel, Raphael's Room, and more. Dine together with the group and overnight in Rome. (B, D)
Wednesday May 30 | Day 11| Papal Audience – Christian Rome
In the morning we will attend the Papal Audience and receive a Blessing by His Holiness the Pope in St. Peter's Square. (Pending schedule of the Holy Father, subject to change at last moment). This afternoon, our guide will take us on a walking pilgrimage with Father Dan including: Piazza Navona, Pantheon, Santa Maria sopra Minerva, the Church of the Gesù, and the Trevi Fountain. Enjoy dinner on your own in the Eternal City. (B)
Thursday May 31 |Day 12| Visits to the Major Basilicas:  St. John Lateran, St. Mary Major, and the Holy Steps.
Today we visit two more of four Papal Basilicas, St. John Lateran and St. Mary Major. The oldest of the four major basilicas in Rome, the Basilica of St. John Lateran is home to relics of Peter and Paul. Our most recent Popes are installed as the Bishop of Rome here. The afternoon is free to  finish some last minute shopping and sightseeing. Meet up with the group tonight to enjoy a farewell dinner in the Eternal city. (B, D)
Friday June 1 | Day 13| Rome, Italy – USA
After breakfast transfer to the airport in Rome for our flight home. Ciao Italia! (B)
Assisi
Florence
Orvieto
Rome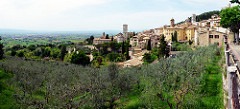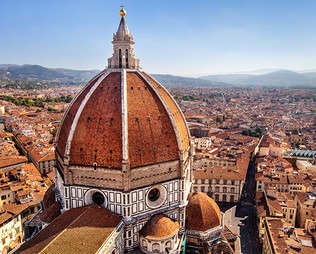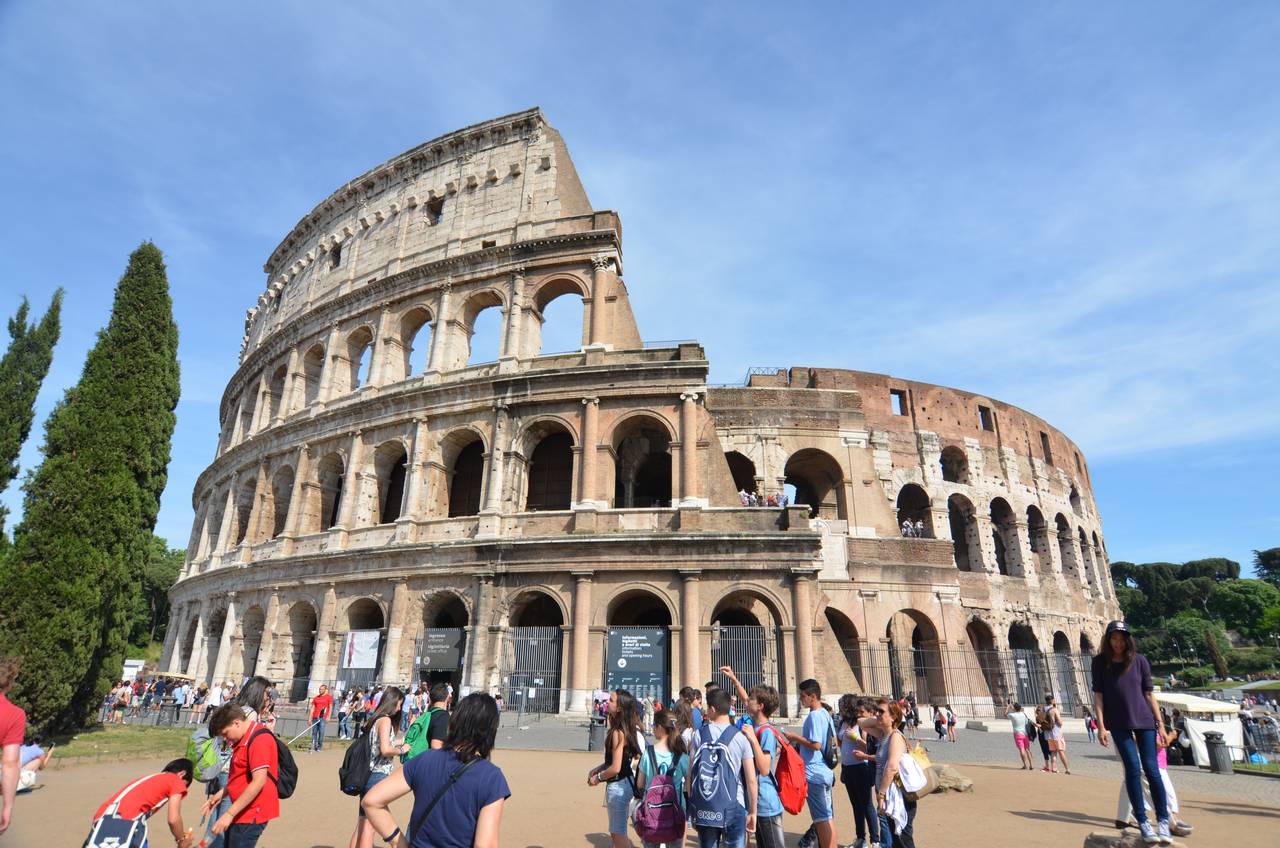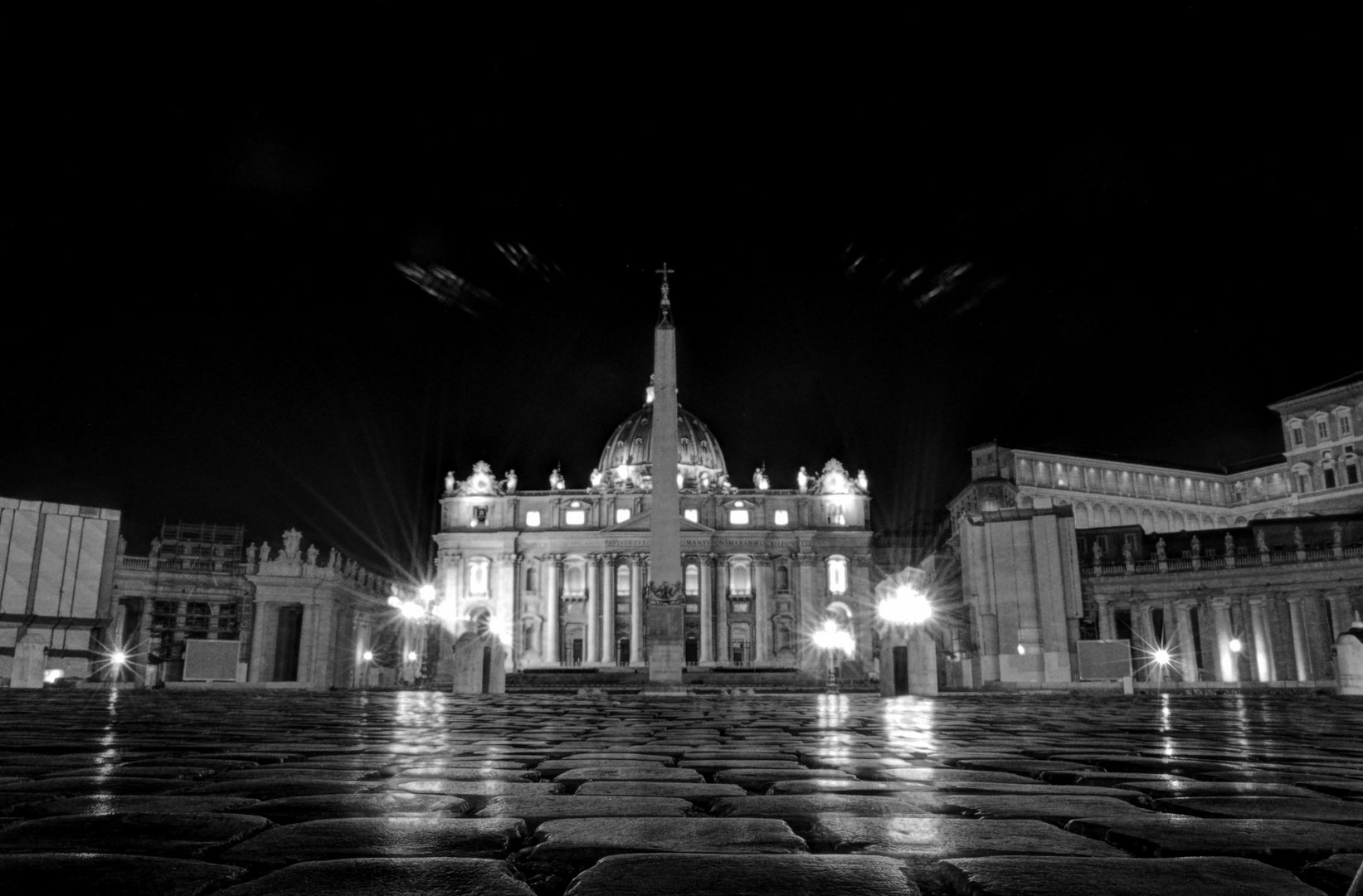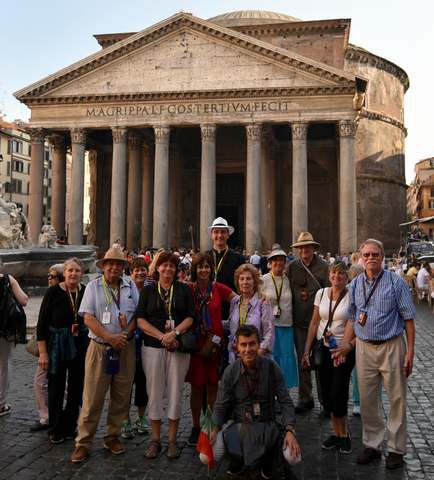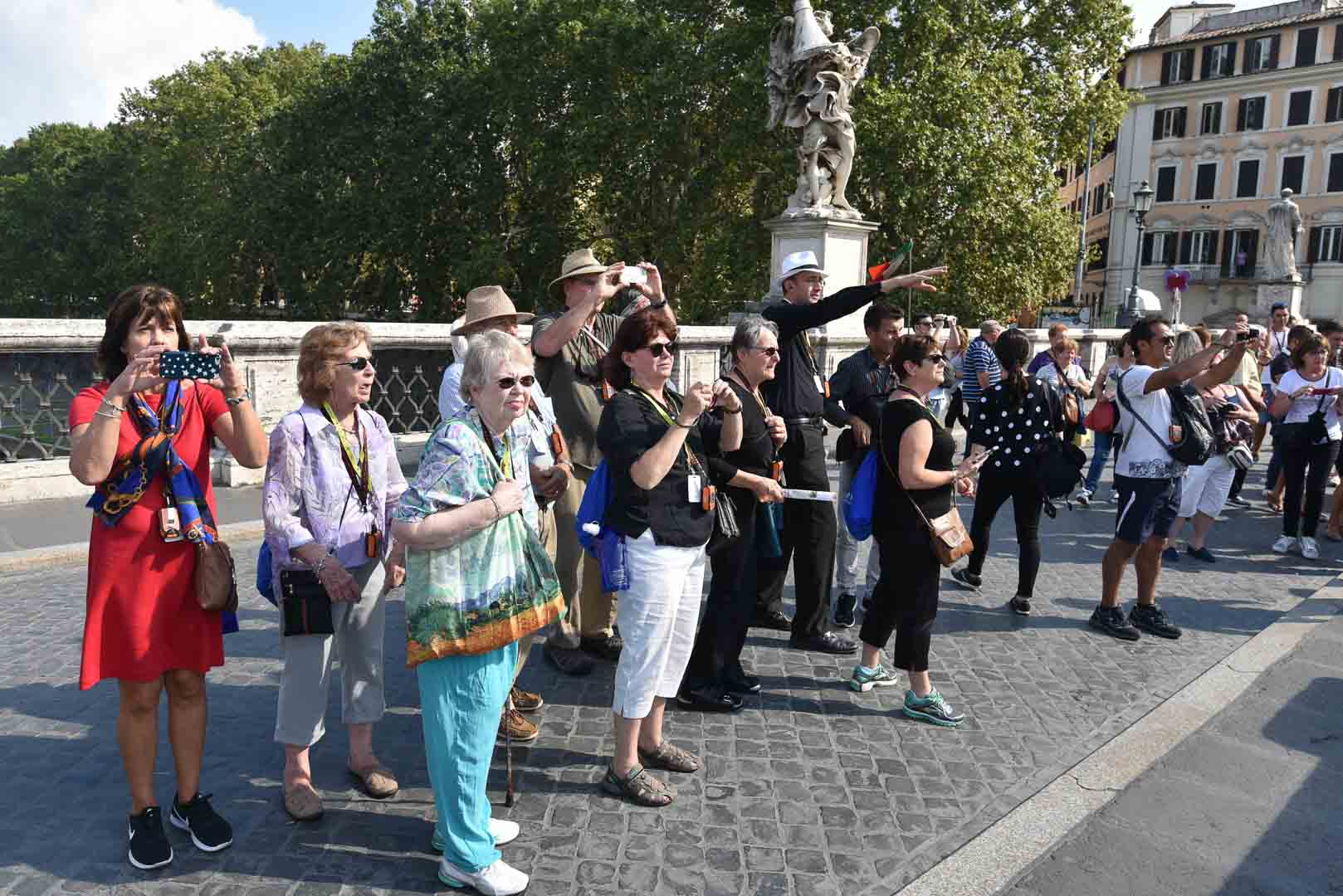 Hurry while there are still seats available!
*This is a limited availability pilgrimage. Only 25 seats are available.*
Package Inclusions
Package Cost: $4,390.00 per person                      Package Includes:

Round Trip Air Transportation from Phoenix, other departures available, please inquire
Comprehensive Sightseeing as per itinerary in a Private Deluxe Motor coach overseas, with Guide/Escort
4 star US equivalent hotel accommodations double occupancy with bath or shower (single supplement +$550)
Breakfasts in hotel, dinners at hotels and at local restaurants. As indicated (B, D)
Hotel service charges and tax (at current rate)
Daily Mass
US airport taxes, fuel surcharges included** (subject to change in the rare occasion that gov't/airline fees and fuel costs increase drastically)
Tips to local guides and hotels are included. $200 value!

NOT INCLUDED IN PACKAGE: Passport fees, meals not indicated in itinerary, items of personal nature, optional tours, tips for JPPT escort, etc. See Terms 

$1000 Deposit + optional travel protection due at registration

Tour ID: 18-05.20 SFDA Italy 

Full Payment Deadline: January 19, 2018

*The first 5 to register with deposit receive $100 discount on final invoice
More General Information