The possibilities are endless!
Check out our 35+ sample itineraries and mix days from different ones to create a truly customized trip.
Argentina: In the Footsteps of Pope Francis
Buenos Aires | Flores | Rosario | Tigre | Luján
>> Almost 80% of the people of Argentina identify themselves as Catholic. The election of Cardinal Jorge Bergoglio to the Pontificate as Pope Francis has put Argentina in the spotlight, though it has always been a place of great pilgrimage. Learn the history of Our Lady of Luján, the Apparitions of Our Lady of the Rosary, and the recent 20th century 'dirty war' here.
Inclusions
Round trip air transportation from major airport near your parish
Superior tourist class hotel accommodations double occupancy with bath or shower (single supplement extra)
Breakfast daily, most group dinners, with wine and beer, as indicated in Itinerary (B, D)
Special events, entertainment, and comprehensive sightseeing programs as indicated in itinerary
Transportation by private deluxe motor coach Tour escort and local guides
Hotel Service Charges and Taxes
US airport taxes, fuel surcharges included** **subject to change in the rare occasion that government/airline fees and fuel costs increase drastically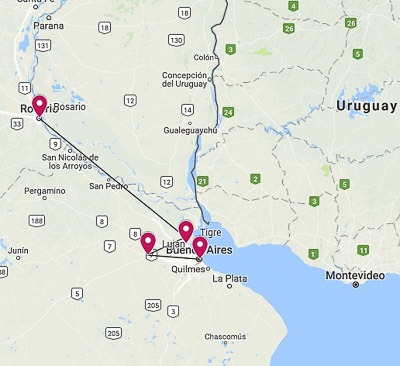 %22We really should learn about the history and struggles of Christians in South America.%22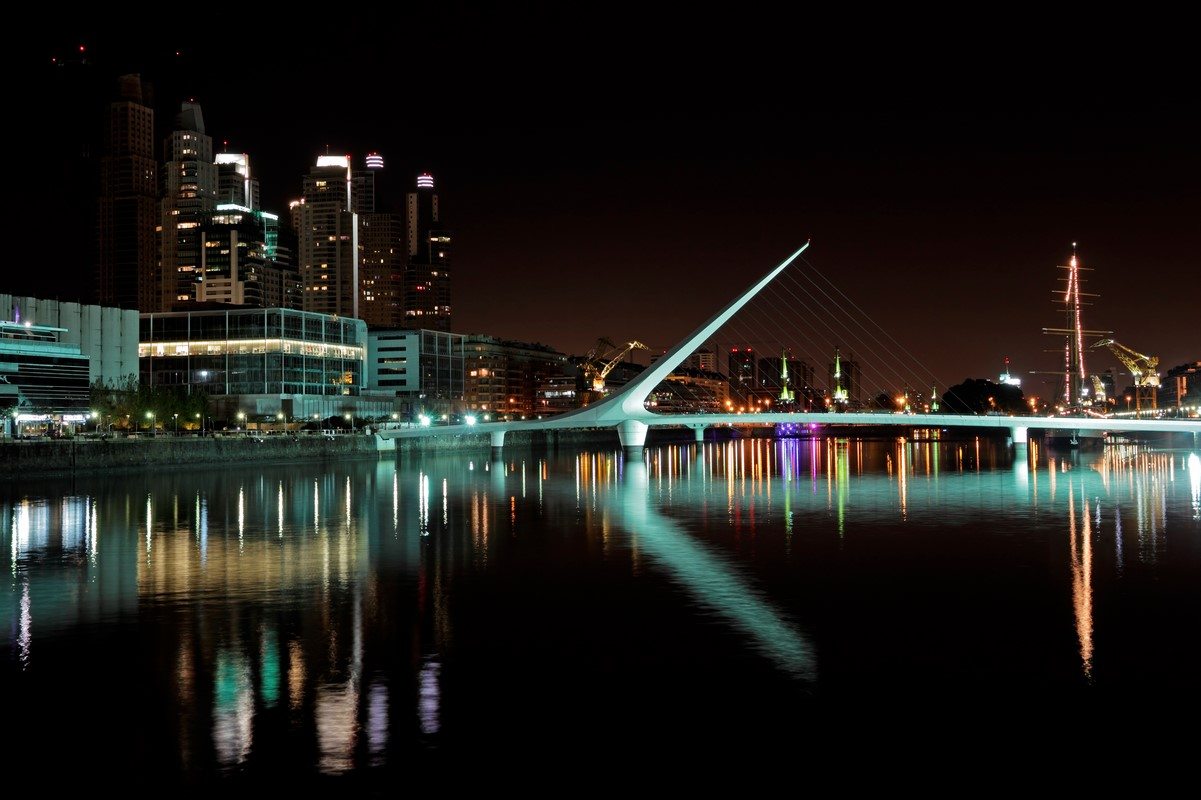 Day 1 | USA – Buenos Aires, Argentina
Depart the USA for Buenos Aires, Argentina. Dinner and breakfast will be served during your flight. (D)
Day 2 | Arrival in Buenos Aires
Upon arrival in Buenos Aires you will be met by your escort and transferred to our hotel. We will enjoy a city tour of this historic city and have a nice welcome dinner together. We rest up in preparation for our exciting week. (B, D)
Day 3 | Buenos Aires – Flores
We start the day in Flores, the birthplace of Pope Francis, then known as Jorge Mario Bergoglio. Visit Our Lady of Mercy Church where he was baptized and St. Joseph's School where he attended as a young man. Return to the hotel in Buenos Aires for dinner and a relaxing evening. (B, D)
Day 4 | Buenos Aires – Rosario
This morning head north to visit San Nicolas of Rosario where Gladys Quiroga de Motta was visited by Our Blessed Virgin for over 6 years and received 68 messages from Christ. Several miraculous healings have been documented here. After Holy Mass and time to ourselves here, we travel back to Buenos Aires. (B, D)
Day 5 | Buenos Aires
Today we head to Colegio Máximo de San José where Pope Francis studied and also taught philosophy and theology. We learn today about Argentina's history and how our Holy Father helped countless people flee the military regime during the 'Dirty War'. Explore the Seminary of Colegio Máximo de San José. Later we return to the hotel in Buenos Aires for dinner and rest. (B)
Day 6 | Tigre
After breakfast we board our cruise boat and sail north to Tigre, visiting San Isidro Cathedral and enjoying the beautiful surrounding landscapes. We will explore the area and make our way back to the hotel for the night. (B, D)
Day 7 | Buenos Aires
Today we dive deeper into the life of Pope Francis and his roots as a Cardinal in Buenos Aires. Visit the Church of the Immigrant where the Holy Father's former secretary, Father Juan, will talk to us about the Pope's social programs and ideology toward the impoverished while Cardinal in Buenos Aires. Take a public bus route Pope Francis used and see the places he regularly said Holy Mass. (B, D)
Day 8 | Luján
After breakfast we head to Luján Cathedral in honor of Argentina's patron saint, the Virgin of Luján where millions of pilgrims come from all over. We then visit the Benedictine monks of the Cono–Sur Congregation who support themselves by selling their agricultural products and books which they themselves publish. (B, D)
Day 9 | Buenos Aires
For our last day we relive the time immediately preceding Pope Francis' election during the Papal Conclave of 2013. Visit the City Cathedral, seat of the Archdiocese of Buenos Aires. Nearby is the Pope's simple one bedroom apartment which he preferred over the Archbishop's palace. Then we see the Casa Rosada (Pink House), Argentina's presidential house and offices while listening to our guide share the history of the local people. (B, D)
Day 10 | Buenos Aires Departure for USA
After breakfast today we say our farewells to a land full of culture and faith, and head to the airport for our flight home. (B)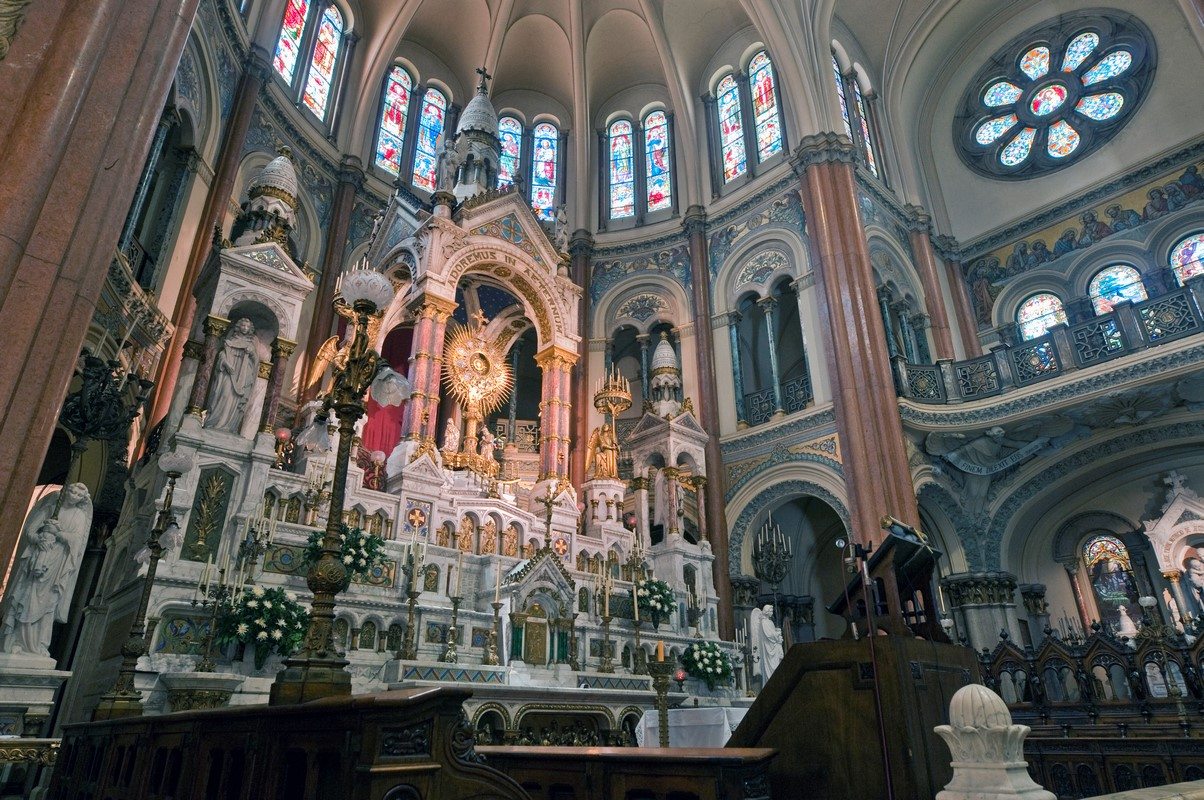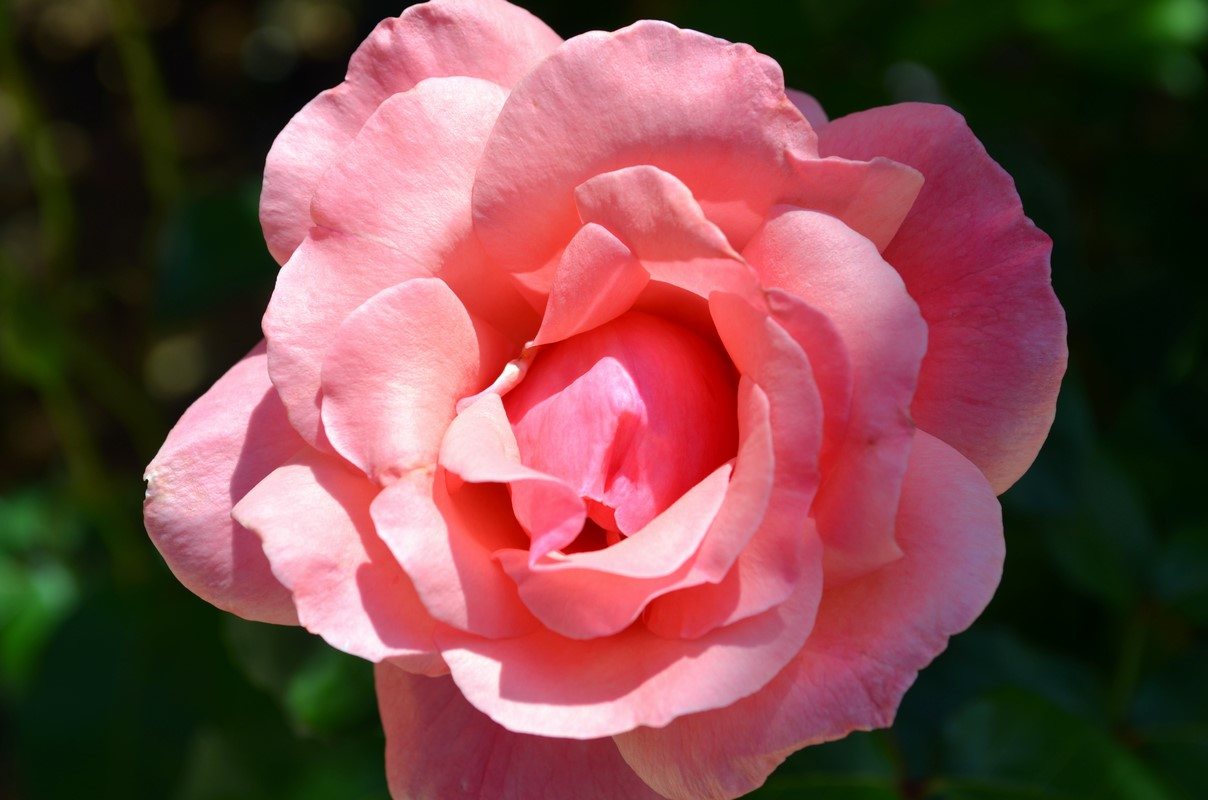 John Paul Pilgrimages and Tours, Inc.
104. N. Agassiz St. #23643
Flagstaff, AZ 86002
USA