The possibilities are endless!
Check out our 35+ sample itineraries and mix days from different ones to create a truly customized trip.
Introduction to the History of Catholicism in Mexico
Mexico City | Guadalupe | Teotihuacan | Tlaxcala | Ocotlán | Cholula | San Francisco Acatepec | Puebla | Tula | Queretaro | San Miguel Allende | Guanajuato | Taxco | Cancún
>> The history of Catholicism in Mexico is fascinating; starting with Spanish Missionaries arriving in the 16th century, to the more recent Reform War of the 19th century. Come here to visit the Basilica of Our Lady of Guadalupe and listen to our historian guide share the culture and history of the local people. Past President of Mexico Porfirio Díaz once said "Without its religion, Mexico is irretrievably lost." A recent census in Mexico reveals 82% of its population is Catholic!
Inclusions
Round trip air transportation from major airport near your parish
Superior tourist class hotel accommodations double occupancy with bath or shower (single supplement extra)
Breakfast daily, most group dinners, with wine and beer, as indicated in Itinerary (B, D)
Special events, entertainment, and comprehensive sightseeing programs as indicated in itinerary
Transportation by private deluxe motor coach Tour escort and local guides
Hotel Service Charges and Taxes
US airport taxes, fuel surcharges included** **subject to change in the rare occasion that government/airline fees and fuel costs increase drastically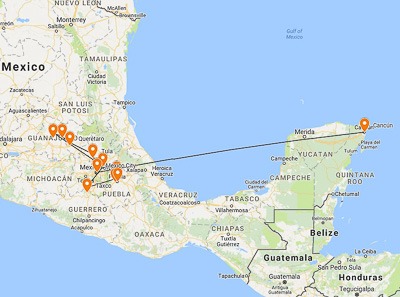 "Let's do this again asap!%22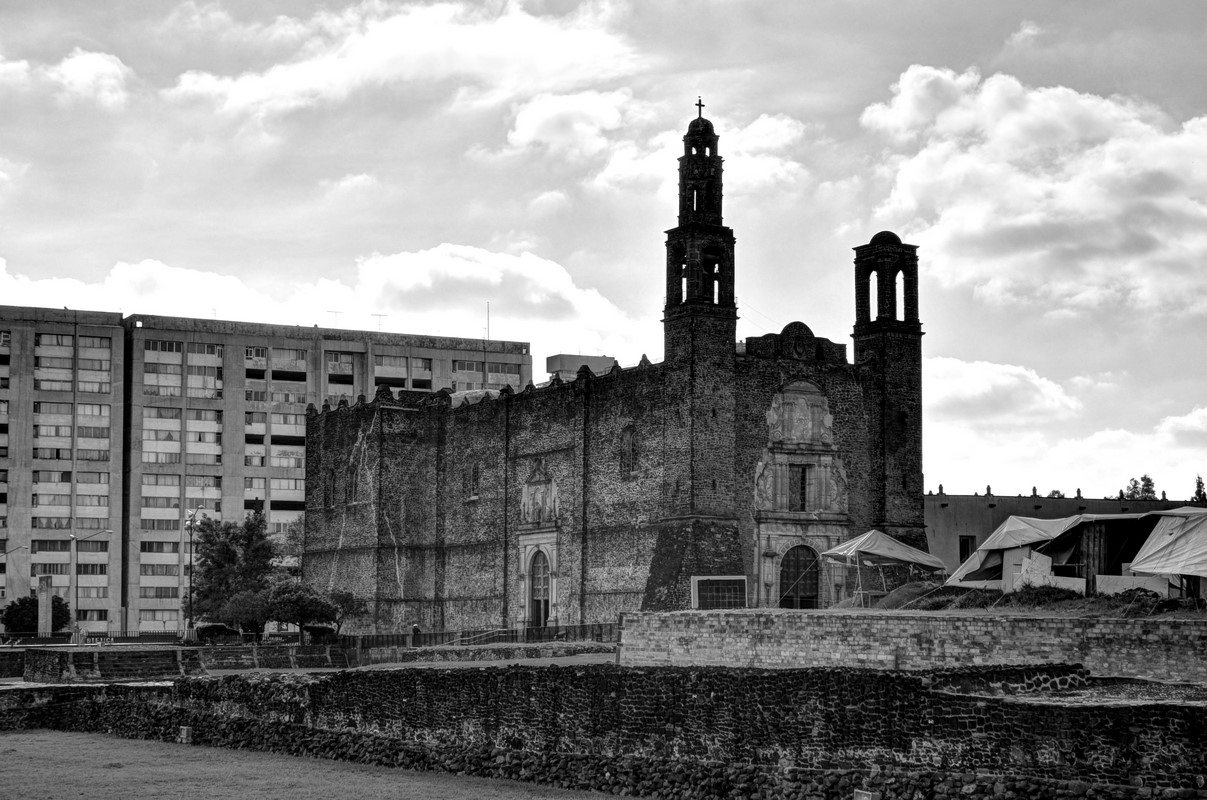 Day 1 | USA – Mexico City
Depart the USA for Mexico City. Meals are served aboard your flight. Upon arrival we meet our Escort and transfer to the hotel in Mexico City (D)
Day 2 | Guadalupe – Teotihuacan – Santiago de Tlatelolco – Mexico City
This morning, through the Plaza of Three Cultures we visit one of the most historical churches in Mexico– Santiago de Tlatelolco. Continue to the Sanctuary of Our Lady of Guadalupe where we will celebrate Holy Mass in the main Basilica before the image of Our Lady of Guadalupe. Afterward, we go the original church where we learn the history of Juan Diego and the Tilma, with its miraculous image of Our Lady. In the afternoon we head to San Juan Teotihuacan to see the famous archaeological site of the Pyramids of the Sun and the Moon. Dinner and overnight in Mexico City. (B, D)
Day 3 | Tlaxcala – Ocotlán – Cholula – Santa María Tonantzintla – San Francisco Acatepec – Puebla
Today we have a fascinating day of history through the early church in Mexico, showing its Spanish roots and Indian culture. We visit Ocotlán to see the image of Our Lady burnt into a tree trunk. In Cholula we see Mexico's largest pyramids, and the church of San Francisco Acatepac with its fantastic façade and encrusted spiral columns. Continue to Puebla for overnight. (B, D)
Day 4 | Puebla – Tula – Queretaro
After a filling breakfast we head to the Cathedral and Rosary Chapel. In the supervision of the Dominicans, we will be awed by the architecture and design here. Enjoying the warm weather and sun we continue to Tula, home to the gigantic Toltec Warrior stone columns. We continue our history lesson of Chichen Itza, Hidalgo, Quetzacoatl and the Aztec Empire. This evening we arrive in Queretaro for dinner and overnight. (B, D)
Day 5 | San Miguel Allende – Guanajuato
This morning we take an excursion to San Migeul Allende in Guanajuato. This town attracts thousands of foreign artists, writers, and tourists. The well preserved historic center is home to World Heritage Sites and full of bright colored buildings seemingly built upon one another when seen from a panoramic view. Spend some time in the parish church of San Miguel and enjoy fine Mexican dining. (B, D)
Day 6 | Taxco – Mexico City
Today we travel through the mountains to Taxco, home to some of the World's finest silver. Mining here began during pre–Hispanic times and continues to produce world class silver pieces. See the stunning main altar of the Santa Prisca Church, celebrate Holy Mass and enjoy lunch before returning to Mexico City for overnight before we head to Cancún for a few days of rest on the beach. (B, D)
Option: Return to USA or Fly to Cancún for a few days of relaxation
Day 7 | Mexico City – Cancún
After breakfast we head to the airport in Mexico City for our flight to Cancún. After a short 2 hour flight arrive in the beach resort city of Cancún where we are transferred to our all-inclusive beach get-away resort. Enjoy the beach for the next few days! (B, D)
Days 8 & 9 | Cancún
Enjoy a few days relaxing on the beach, sipping on unlimited drinks, and delighting yourself with various dining options available all day long. (B, D)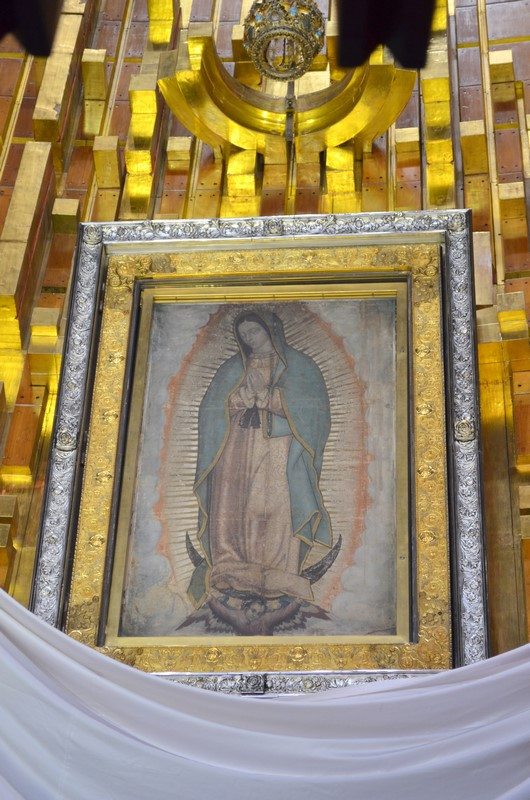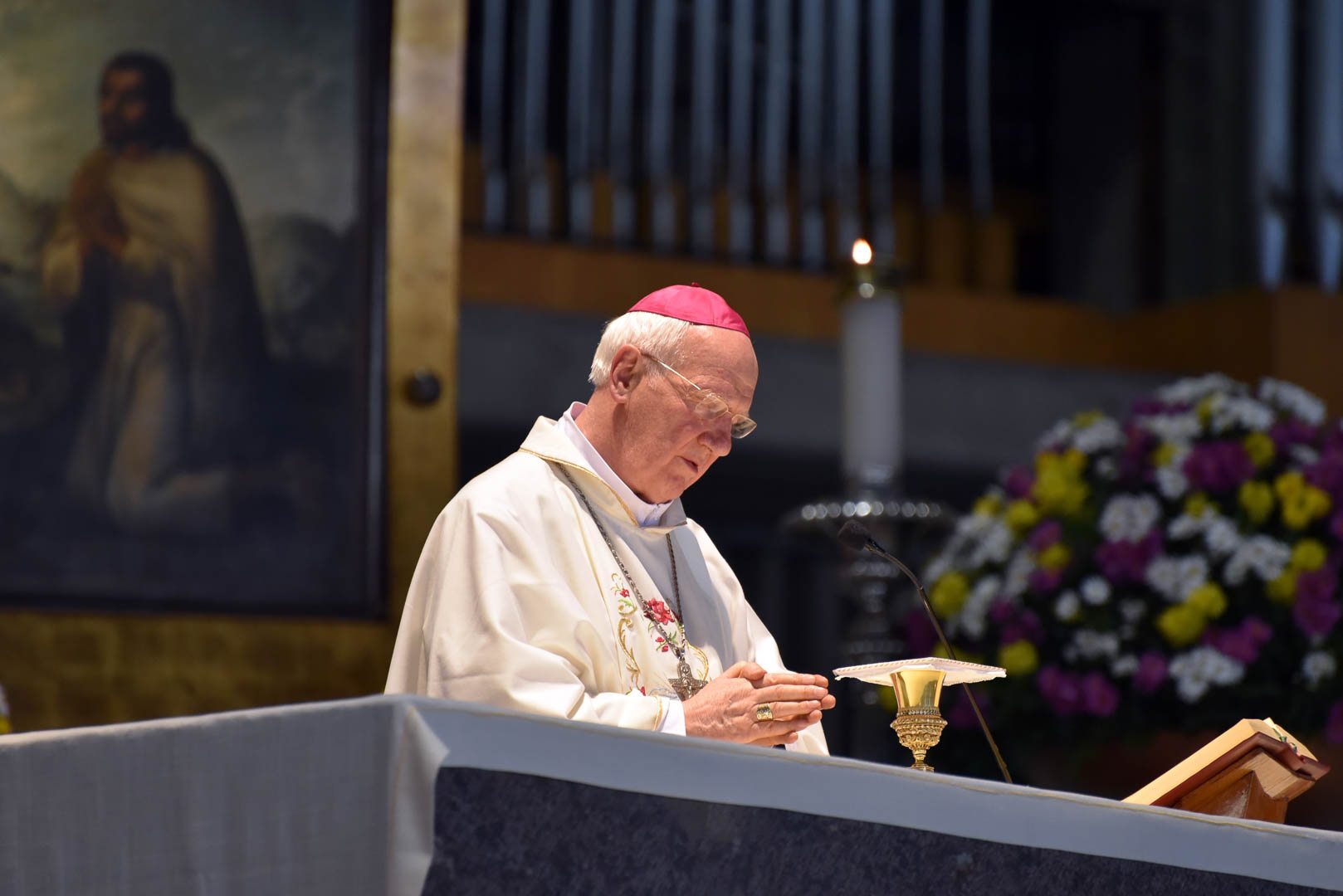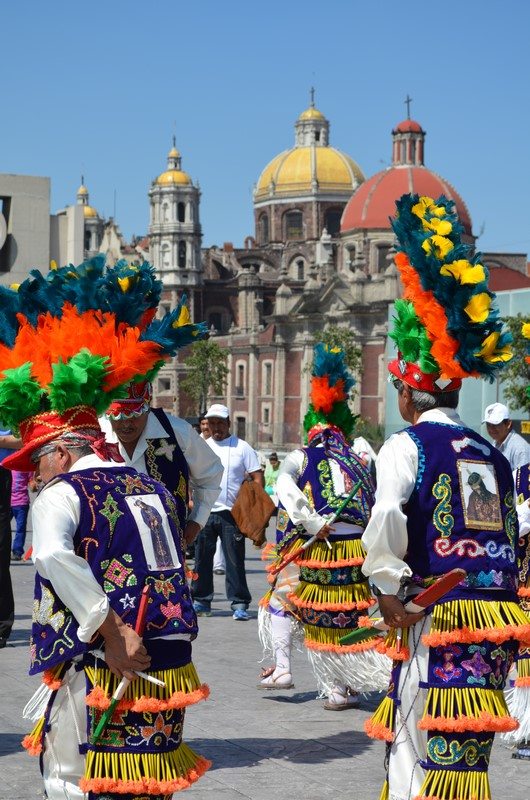 John Paul Pilgrimages and Tours, Inc.
104. N. Agassiz St. #23643
Flagstaff, AZ 86002
USA