The possibilities are endless!
Check out our 35+ sample itineraries and mix days from different ones to create a truly customized trip.
Our Lady throughout the Netherlands, Belgium, and Germany
Amsterdam | Kevelaer | Aachen | Bannuex | Cologne | Sablon | Ghent | Bruges | Brussels
>> Our Lady has appeared to many faithful throughout the years and she has appeared in some of the most beautiful places in the world. This pilgrimage will lead us to enchanting destinations of North-Western Europe. Traveling through deep woods and metropolitan cities, you will be amazed at God's people and God's nature. This will truly be the pilgrimage of a lifetime.
Inclusions
Round trip air transportation from major airport near your parish
Superior tourist class hotel accommodations double occupancy with bath or shower (single supplement extra)
Breakfast daily, most group dinners, with wine and beer, as indicated in Itinerary (B, D)
Special events, entertainment, and comprehensive sightseeing programs as indicated in itinerary
Transportation by private deluxe motor coach Tour escort and local guides
Hotel Service Charges and Taxes
US airport taxes, fuel surcharges included** **subject to change in the rare occasion that government/airline fees and fuel costs increase drastically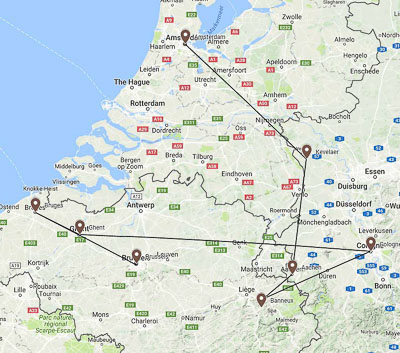 "Having the time to visit these little villages along the way gave me the opportunity to really value the time we spent together"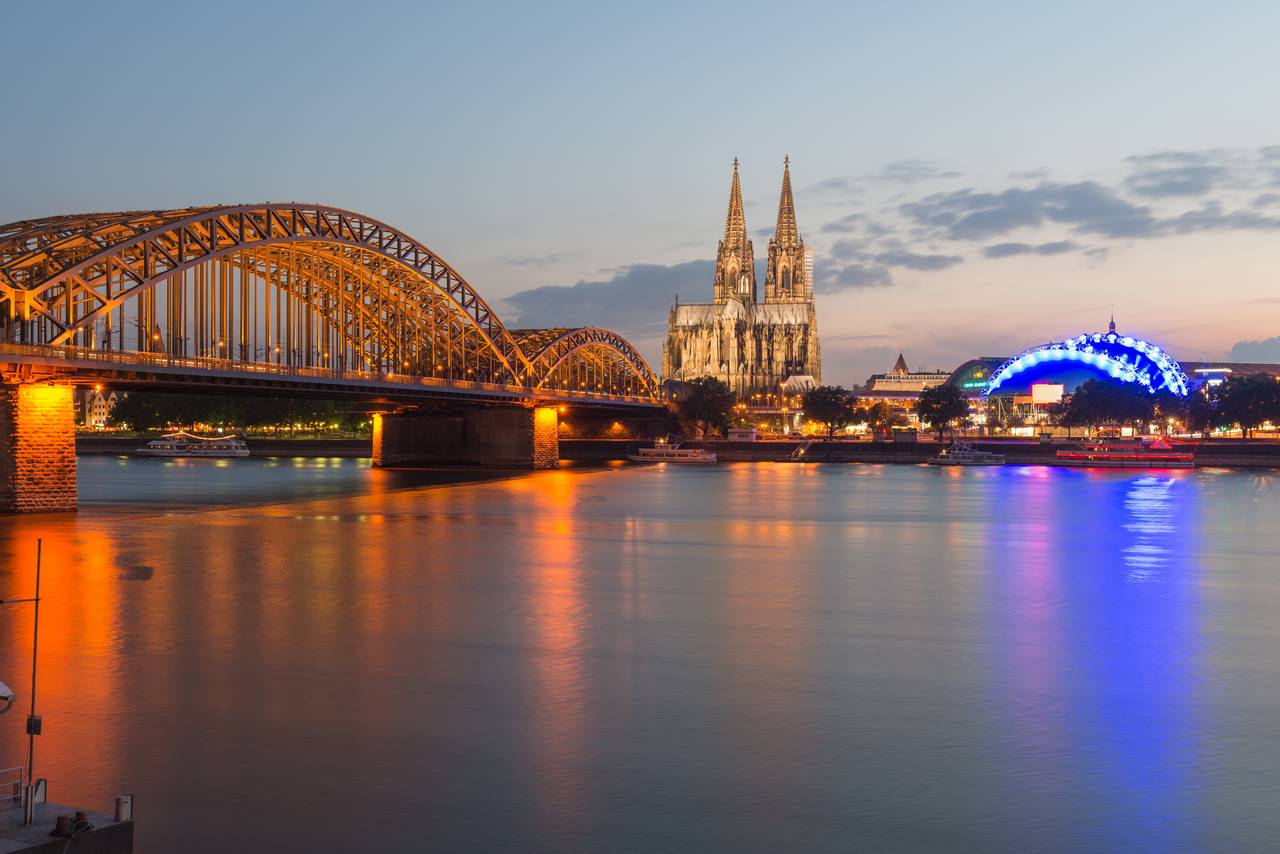 Day 1 | USA – Amsterdam
Depart the USA for Amsterdam. Meals are served aboard your transatlantic flight.
Day 2 | Amsterdam
Upon arrival we will meet our escort and be transferred to our hotel. Depending on the time of arrival we will begin our city tour. Feel free to relax after your journey with a calm walk along the intricate canals or enjoy a coffee in a sweet café. This evening enjoy a welcome dinner with the group. (D)
Day 3 | Amsterdam
This morning we awake to adventure in this enchanting city. We have many exciting, beautiful, and historical sites to visit on our tour today. With an experienced guide we will visit the Anne Frank House, the Bible Museum, Museum Amstekring, Oude Kerk, Nieuwe Kerk, Westerkerk and the Sanctuary of Our Lady of All Nations. Our Lady of All Nations appeared to Ida Peerdeman in 1945 bringing messages and warnings to the world. We will have time to pray and celebrate Holy Mass in the presence of this magnificent image. This evening is free to explore and dine on your own. (B)
Day 4 | Amsterdam – Kevelaer
We pack our bags and leave this stunning city for a quaint country town. We are headed out of the Netherlands to Kevelaer, Germany, which is the largest place of pilgrimage in North-West Europe. Kevelaer has a rich history associated with Our Lady. Upon arrival we will celebrate Holy Mass in the Chapel of Glory. The Chapel of Glory is located in the Basilica with a stunning tower over 90 meters high. We will learn the about the history of this Chapel as well as visit other churches around town. This afternoon is free to walk around and shop until we meet for dinner as a group in a local restaurant to try our first taste of authentic German food. (B, D)
Day 5 | Kevelaer – Aachen
After a filling breakfast we head to another treasure of Germany, Aachen. Our drive will lead us through the weaving border of the Netherlands and Germany where we will gaze upon luscious green country side. Upon arrival in Aachen, you will have time to drop off your luggage and enjoy a lunch on your own while getting your feet wet in the city. After lunch the group will meet up to celebrate Holy Mass in the Cathedral of Aix-la-Chapelle. This Cathedral will expose you to beauty of magnificent measure as it was constructed under rule of the emperor Charlemagne. The late emperor also chose this Cathedral as his final resting place. We will continue our tour into the evening where we will enjoy a nice meal as a gr oup, already sharing the great memories we have created. (B, D)
Day 6 | Aachen – Banneux – Cologne
Start the day with a relaxing journey into the peaceful country of Belgium. Here we will visit a small town called Banneux. It is also known to the world as the "Lourdes of the North". We will stop at the Shrine of Our Lady of Banneux where we will celebrate Holy Mass and have time for personal prayer and a visit to the healing waters located here. This apparition of Our Lady occurred in 1933 when the Virgin Mary appeared eight times to the young girl Mariette Beco. After a quiet afternoon we make our way back to Germany to visit the marvelous city of Cologne. Upon arrival we will dine as a group and rest for our next day in this magnificent city. (B, D)
Day 7 | Cologne
This morning we will enjoy a filling breakfast before heading to explore the wonders of the city. Cologne is unique in that it sits on both sides of the Rhine river. We start our morning celebrating Holy Mass in the Cologne Cathedral, the most iconic building in all of Western Germany. This Cathedral is home the Shrine of the Three Kings; it holds relics from the magi who visited the Holy Family after the birth of Jesus. After Holy Mass and exploration we head out to view some of the 12 Romanesque Churches that lie within Cologne's city limits. Much of this city was destroyed during WWII and we will take a walk through history while exploring these Catholic Sites. This evening is free for you to enjoy dinner on your own. (B)
Day 8 | Cologne – Sablon – Ghent
We board our comfortable coach to travel to thee final country of this pilgrimage, Belgium. Our first stop is Sablon, a charming city that is home to the Church of Our Blessed Lady of Sablon. We will celebrate Holy Mass and afterwards stroll through the magical gardens of Petit Sablon. This afternoon we are free to go exploring in the Grand Sablon square before heading to Ghent where we will dine together and rest for the next day. (B, D)
Day 9 | Ghent – Bruges
This morning we start with Holy Mass in Saint Bavo's Cathedral. This magnificent structure stands at 89m tall and features an original altar that is considered to be one of the most prominent works of art in all of Belgium. After Holy Mass and private prayer we make our way to the "Venice of the North", Bruges. Bruges is home to beautiful canals that rival those of both Venice and Amsterdam. This afternoon you are free to enjoy a casual stroll in Bruges. Soak in the beauty of this city and enjoy dinner on your own. (B)
Day 10 | Bruges – Brussels
This morning we wake up and head to the last stop on our journey. We say goodbye to Bruges and travel the short trip to Brussels, the capital city of Belgium. While in Brussels we have a plethora of activates to choose from; we can visit the famous Manneken Pis or visit the Grand Palace. We can stroll along the main square and celebrate Holy Mass in the Cathedral of St. Michael and St. Gudula. This evening enjoy a farewell dinner with the group at a local restaurant. (B, D)
Day 11 | Brussels – USA
After breakfast, transfer to the local airport for your flight back to the USA. (B)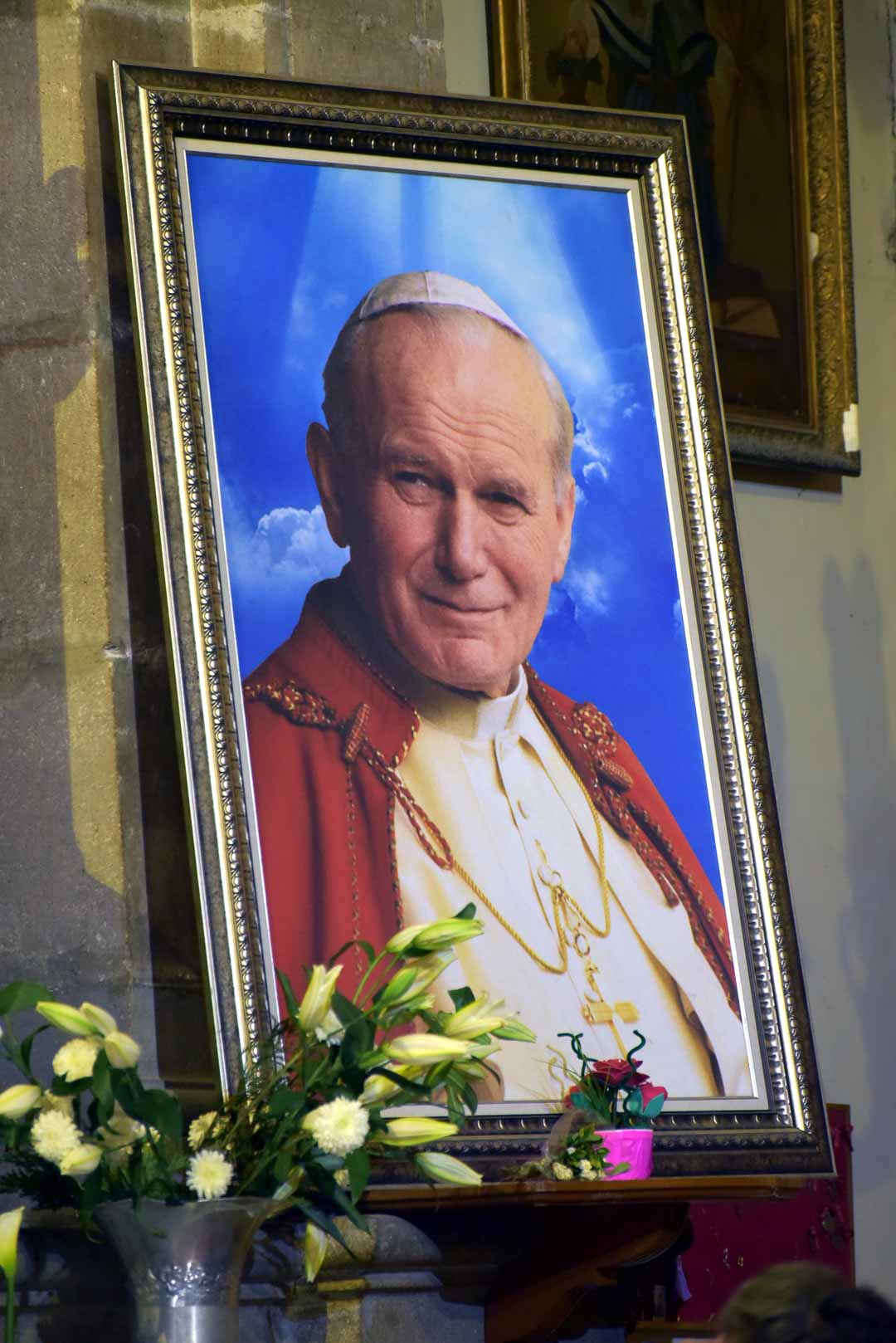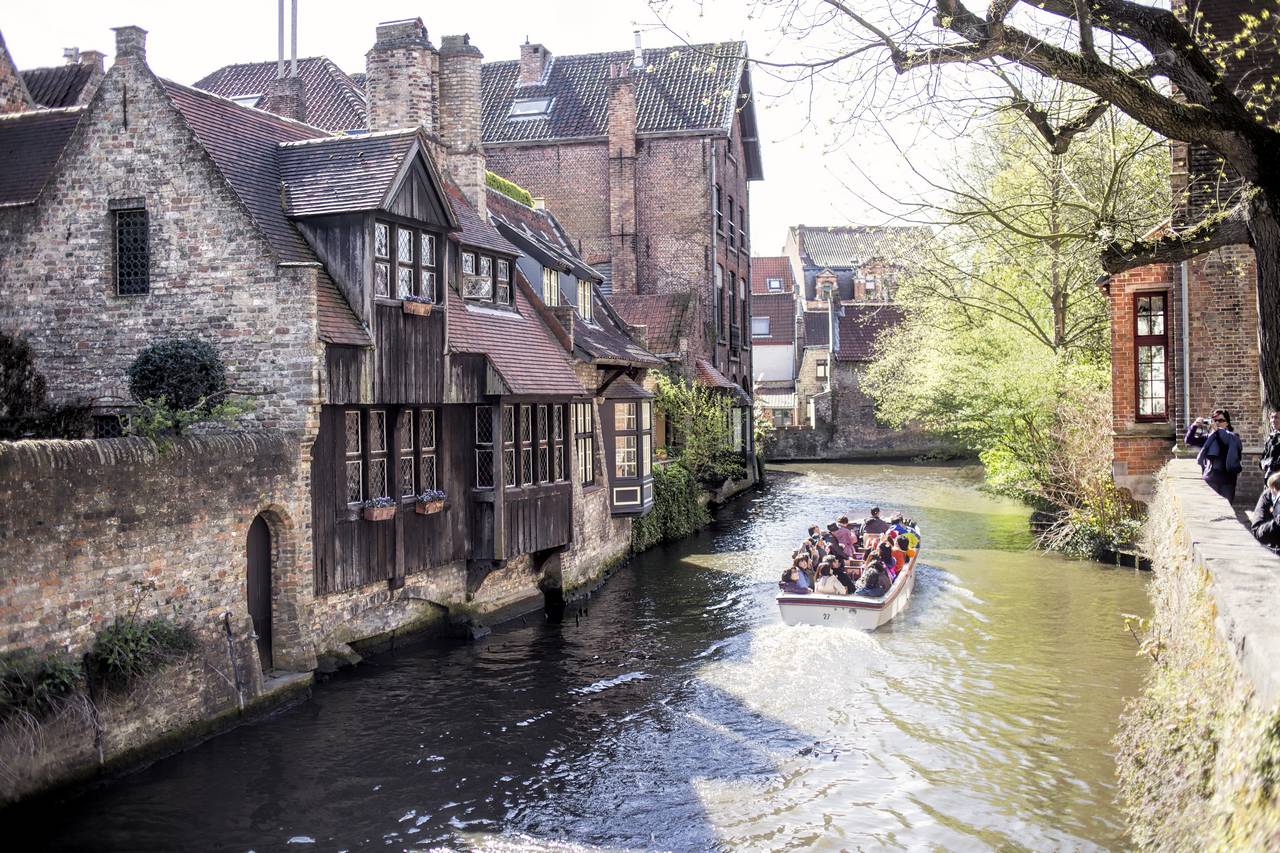 John Paul Pilgrimages and Tours, Inc.
104. N. Agassiz St. #23643
Flagstaff, AZ 86002
USA