The possibilities are endless!
Check out our 35+ sample itineraries and mix days from different ones to create a truly customized trip.
The Ultimate Poland Experience
Warsaw | Toruń | Gdynia | Gdańsk | Sopot | Malbork | Licheń | Gniezno | Poznań | Częstochowa | Łagiewniki | Kraków
A perfect blend of history, culture and faith, this itinerary is a favorite of clergy and the faithful wanting to experience all that Poland has to offer, from the northern port cities of Gdańsk, Sopot, and Gdynia, south to the Capital of Poland, Warsaw, and further to Częstochowa, and one of the world's most beautiful medieval city's, Kraków.
Inclusions
Round trip air transportation from major airport near your parish
Superior tourist class hotel accommodations double occupancy with bath or shower (single supplement extra)
Breakfast daily, most group dinners, with wine and beer, as indicated in Itinerary (B, D)
Special events, entertainment, and comprehensive sightseeing programs as indicated in itinerary
Transportation by private deluxe motor coach Tour escort and local guides
Hotel Service Charges and Taxes
US airport taxes, fuel surcharges included** **subject to change in the rare occasion that government/airline fees and fuel costs increase drastically
"A surreal and blessed experience, Thank you"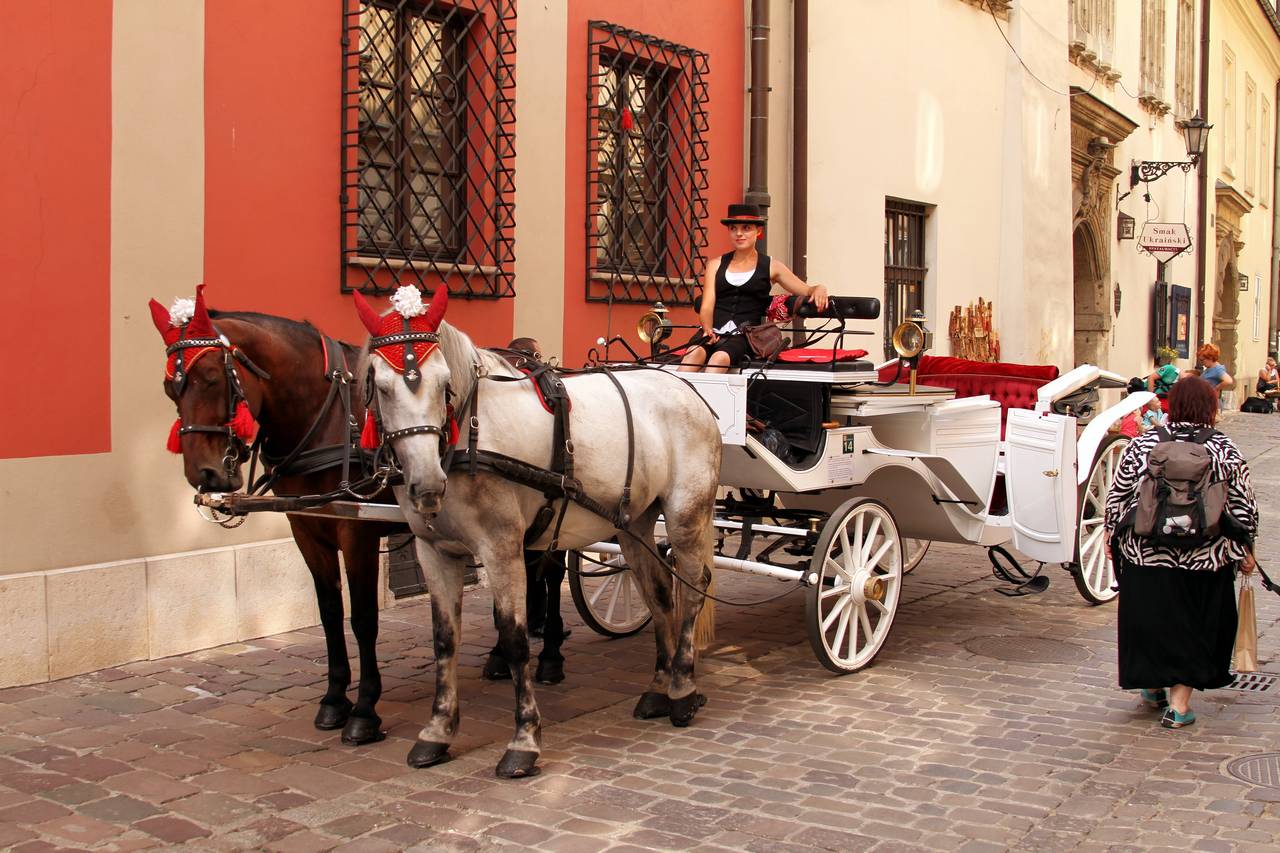 Day 1 | USA –Warsaw, Poland
Depart the USA for Warsaw, Poland. Dinner and breakfast will be served aboard your transatlantic flight.
Day 2 | Warsaw
Upon arrival in Warsaw, you will be met and transferred to your hotel. In the afternoon see the reconstructed Old Town, Royal Castle, the Barbican, and medieval defense walls. (D)
Day 3 | Warsaw
Today's half day sightseeing tour of Warsaw will introduce you to Poland's capital which was completely destroyed during World War II. Then we drive along the Royal Route where many momentous events in Polish history took place, to 18th century Łazienki Park. The afternoon is free for shopping and individual exploration of this historic city. (B, D)
Day 4 | Warsaw – Toruń – Gdynia
This morning we depart for Gdynia. En route, we will stop to visit Toruń, the birthplace of astronomer Nicolaus Copernicus. The tour of historic Toruń includes: Old Town Square, the 14th century Town Hall and the University where the great astronomer lectured. (B, D)
Day 5 | Gdynia – Gdańsk – Sopot – Gdynia
The harbor town of Gdynia is the youngest member of the "tri–city complex" of Gdańsk, Sopot and Gdynia. Though the youngest, Gdynia is a major seaport with beautiful beaches.  Nearby Sopot is an Old World resort with grand hotels, boardwalks, beaches, and resort pleasures. Gdańsk, the oldest of the three, is a magnificent restoration of a Hanseatic port city with a stunning Town Hall, Neptune's Fountain, Gothic churches, romantic cobblestone alleys, and breezy harbor promenades.  You will see the world famous organ in Oliwa on your tour today.  In the afternoon there is free time to relax and shop. (B)
Day 6 | Gdynia – Malbork – Licheń
After breakfast we depart for Licheń. The road leads us past Malbork, a mighty fortress and former seat of the once–powerful Teutonic Knights. From Malbork continue to Licheń, to see the Sanctuary of Our Lady of Licheń.  (B, D)
Day 7 | Licheń – Gniezno – Poznań – Licheń
After a visit to the Basilica of Licheń, we depart for Poznań. En route, we will stop in Gniezno, Poland's first capital, and see its 14th century Gothic Cathedral.  Tour of Poznań includes Baroque churches, and Italian-style Town Hall, and Market Square, whose houses display fancy workmanship. (B, D)
Day 8 | Licheń – Częstochowa – Kraków
After breakfast we continue to Częstochowa, the most famous pilgrimage center of Poland, for the Jasna Góra Monastery and see its holiest icon: the "Black Madonna". Take the afternoon for Holy Mass and private reflection.  In the evening, continue to Kraków for dinner and overnight. (B, D)
Day 9 | Kraków
This morning we enjoy a city tour of Kraków, Poland's capital from 1038 to 1569 and residence of kings. With its charming blend of magnificent architecture, churches, cultural monuments, museums, and vibrant contemporary community, Kraków was designated by the European Union as the "Capital of Culture" in the year 2000. Tour highlights include the Old Town, Cloth Hall, Wit Stwosz's acclaimed altar masterpiece at St. Mary's Basilica, Jagiellonian University, and Wawel Castle and Cathedral – all remarkable symbols of Poland's historic identity. The remainder of the day is free in Kraków. (B)
Day 10 | Kraków – Wadowice – Auschwitz
This morning we head to Wadowice, the birthplace of Pope Saint John Paul II. Celebrate Holy Mass in the Basilica where he was baptized, and visit a museum built in the place where the Saint lived as a child. After lunch and delicious "kremówki" (the Saint's favorite pastry) we continue to Auschwitz, the Nazi concentration camp where millions of Poles, Jews, Christians and others lost their lives. A Private Guide will show us several gut–wrenching sites, as well as the starvation cell where St. Maximillian Kolbe died. This is an important lesson on recent history and his saintly martyrdom. (B, D)
Day 11 | Shrine of The Divine Mercy in Łagiewniki
This morning we will visit the Sanctuary of Divine Mercy in Łagiewniki; dedicated by Saint Pope John Paul II. Take the opportunity to visit the convent chapel and pray at the Tomb of St. Faustina Kowalska. The afternoon is free in Kraków. In the evening, enjoy a final dinner together at a historic fine dining restaurant in Kraków. (B, D)
Day 12 | Kraków – USA
After breakfast, transfer to the airport in Kraków for your flight home. (B)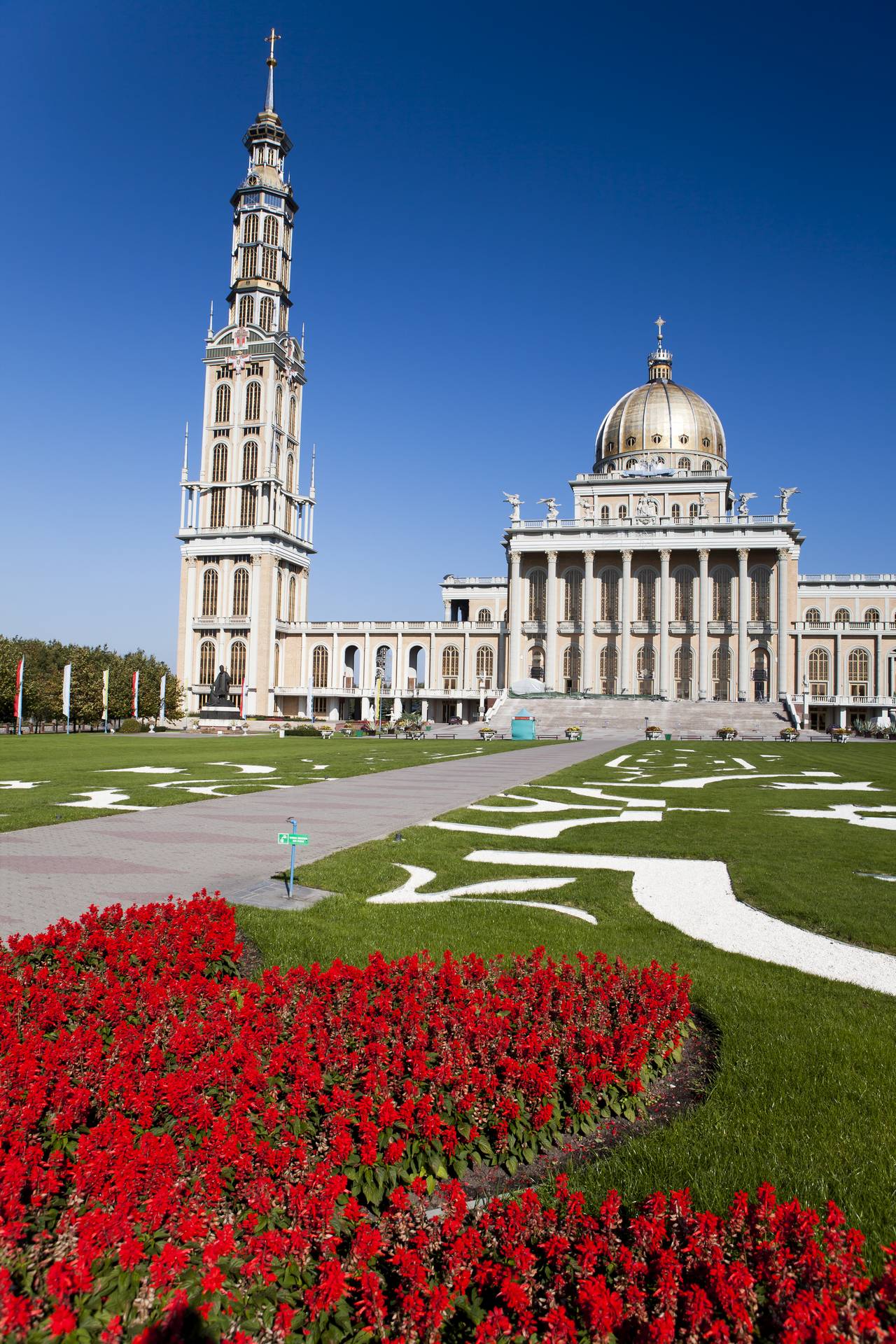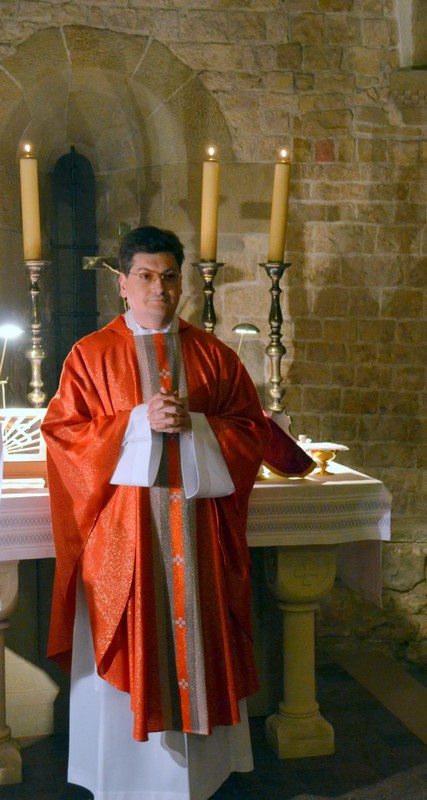 John Paul Pilgrimages and Tours, Inc.
104. N. Agassiz St. #23643
Flagstaff, AZ 86002
USA