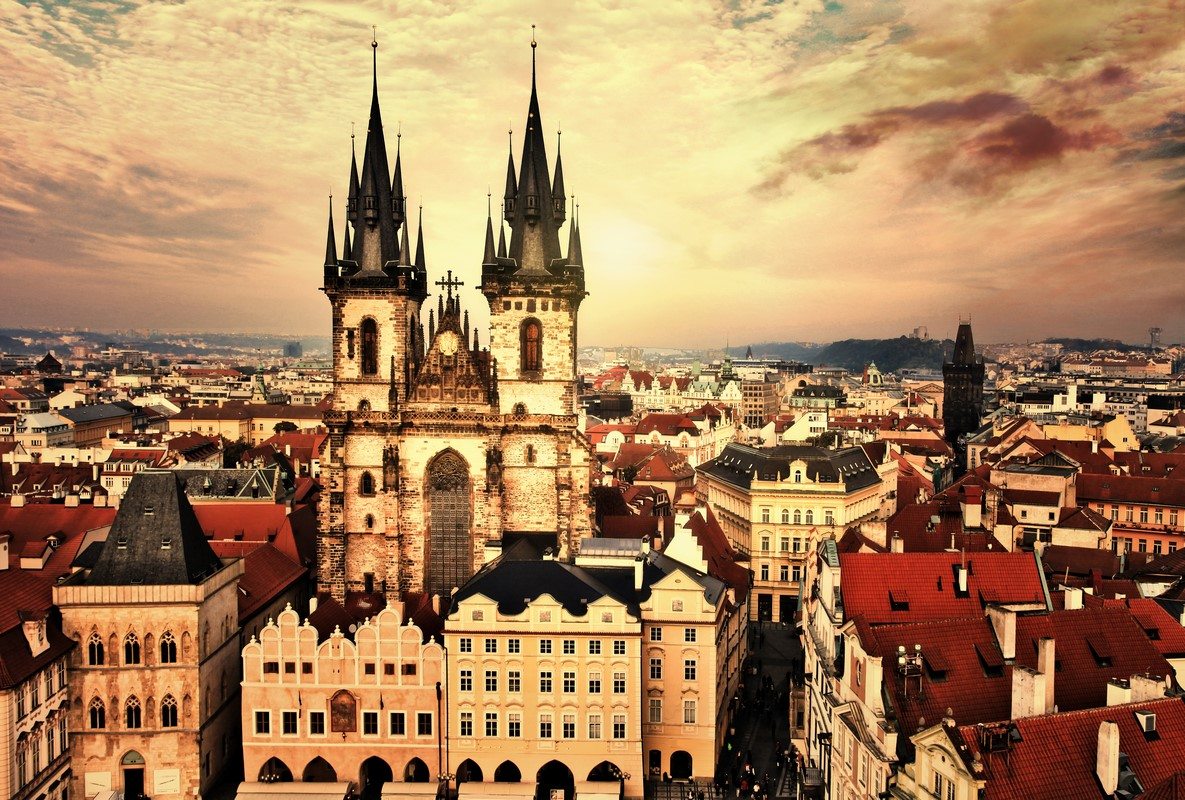 Join Fr. Ron Labarre in
Prague, Budapest, & Poland!
Sept. 12 – 23, 2017
Make a deposit by April 28th to save $100 per person!
Explore the 'Golden Triangle of Eastern Europe' with a cruise down the Danube, Holy Mass in the Tatra mountains, and an itinerary full of fascinating spiritual and historical sites!
For many years Fr. Ron Labarre has been traveling the world with passion for faith, culture, history, and fun! He is very well loved among frequent pilgrims! This will be one of the most exciting and rich experiences you could join.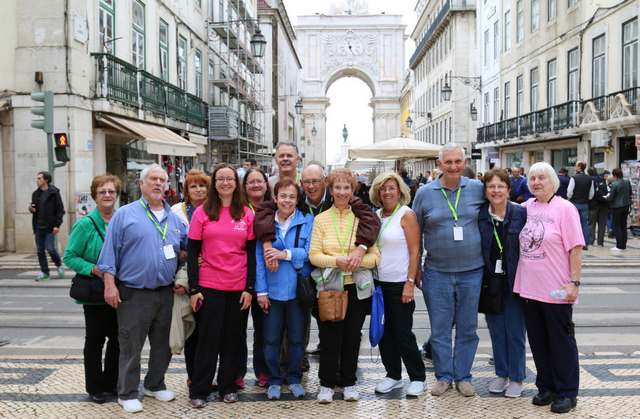 I am here today as a pilgrim. It is well known that I have been here many times. So many times! And many times I have gone down to Maximilian Kolbe's death cell and kneeled in front of the execution wall and passed among the ruins of the cremation furnaces of Birkenau. It was impossible for me not to come here as Pope.
HOLY MASS AT THE CONCENTRATION CAMP
HOMILY OF HIS HOLINESS JOHN PAUL II
Auschwitz-Bierkenau, 7 June 1979
Tues. Sept 12 |Day 1 | USA – Prague, Czech Republic
Board your flight to Prague, Czech Republic. Dinner and breakfast served during your transatlantic flight.
Wed. Sept 13 |Day 2 | Prague
Upon arrival in Prague, you will be met your guide and transferred to your hotel.  Depending on the time of the flight's arrival, we might start our walking tour of this beautiful capital city of the Czech Republic.  Return to the hotel in the evening for our first meal together. (D)
Thurs. Sept 14 |Day 3 | Prague
After breakfast we begin to explore Prague. We will have Holy Mass and time to pray and learn of the Statue of the Infant Jesus of Prague. We will visit the Church of Our Lady Victorious, the Old Town, Lesser Town, St. Nicholas Church, Strahov Monastery, Wenceslas Square and the St. Vitus Cathedral, St. George Basilica, and Loreto Church. After our busy day, dine at your leisure and take in this breathtaking city. (B)
Fri. Sept 15|Day 4 | Prague – Budapest
We will leave Prague for Budapest by flight in the morning. Upon arrival enjoy a half day sightseeing tour of Budapest. See the many graceful bridges that cross the Danube connecting the former separate cities of Buda and Pest. Our tour includes main attractions such as the Royal Palace, the Parliament Building, Castle Hill, Coronation Church, Heroes Square and Gellert Hill. Enjoy a traditional Hungarian meal with the group this evening. (B, D)
Sat. Sept 16|Day 5 | Budapest
Today we will board a river cruise which will takes us along the breathtaking Danube River. You will see the city from a different view while enjoying a relaxing afternoon. This evening enjoy free time with dinner on your own. Maybe try the local goulash while you listen to some traditional gypsy music! (B)
Sun. Sept 17|Day 6 | Budapest – Zakopane
Following breakfast, we depart Budapest and head for Zakopane, Poland.  On our way we will enjoy the picturesque landscape of Slovakia. During our journey, our guide will share the recent and complex history of the split of the two nations, Slovakia and the Czech Republic which were once Czechoslovakia. Late in the afternoon we arrive in Zakopane, a resort town high up in the scenic Tatra Mountains. Upon arrival, we enjoy our first polish meal together.   (B, D)
Mon. Sept 18|Day 7 | Zakopane
Enjoy a full day in Zakopane, the town where Pope Saint John Paul II would recreate as a young priest and on until Pope. When cardinal, someone mentioned it might be inappropriate for a man of his position to ski. He replied that it was only "unbecoming for a cardinal to ski badly." Zakopane is the center of age-old Highlander culture. Going through town, you will see all sorts of people; holiday-makers, hikers and colorful market vendors enjoying the pure mountain air and magnificent vistas. Need a break? If you wish, your guide can show you where a cable care can whisk you away to Mount Gubalowka for a splendid view of the valley below. This afternoon you have a chance to shop for local folk art.  In the evening, we have a group dinner with folklore show. **This day is dedicated as a leisure day to take in this town at your own pace. (B, D)
Tues. Sept 19 |Day 8 | Zakopane – Wadowice – Krakow
Today we depart for Krakow.  On the way we will visit Wadowice, the birthplace of Pope Saint John Paul II.  After Mass in the church where Karol Wojtyla was baptized in 1920, we will visit a museum dedicated to the Saint in the building where his family home was. Enjoy lunch on your own, don't forget to try Wadowice's famed 'kremowki', the Saint's favorite pastry. Our pilgrimage continues to the former capital of Poland, where we will dine together.  (B, D)
Wed. Sept 20|Day 9 | Krakow – Lagiewniki – Krakow
In the morning we will visit the Shrine of the Divine Mercy in Lagiewniki, dedicated by Pope Saint John Paul II, where St. Faustina Kowalska lived and died. On the same campus we visit the Pope Saint John Paul II Center, dedicated in 2016 and destined to be the main shrine to the Saint. Later we continue our city tour of Krakow, Poland's capital from 1038 to 1569 and residence of kings. Visit the Old Town, Cloth Hall, Wit Stwosz's acclaimed altar masterpiece at St. Mary's Church, and the Wawel Castle and Cathedral – all remarkable symbols of Poland's national identity. Balance of the day at leisure in the famed Market Square. We will regroup to enjoy dinner in one of the local restaurants in Market Square. (B, D)
Thurs. Sept 21|Day 10 | Krakow – Auschwitz – Krakow
Today we visit Auschwitz, the Nazi concentration camp where millions of Poles, Jews, Christians and others lost their lives. A Private Guide will show us several gut wrenching sites, as well as the starvation cell where St. Maximillian Kolbe died. This is an important lesson on recent history and his saintly martyrdom. The afternoon is free for dinner and prayerful reflection after this emotional day. (B)
Fri. Sept 22|Day 11| Krakow – Czestochowa – Krakow
Today we depart to the city of Czestochowa which is home to the most famous pilgrimage center of Poland, Jasna Góra Monastery. This is Poland's national shrine and home to the Black Madonna, a sacred icon that is historically linked to protecting the Polish people. Said to have been painted by St. Luke the Evangelist on a cypress wood panel from a table used by the Holy Family in Nazareth, she attracts millions of pilgrims from all over the world. The day before his death, Pope Saint John Paul II sent a letter to the religious of the Shrine of Jasna Góra, in Czestochowa, "I entrust our Homeland, the whole Church and myself to her maternal protection," said the Pope in his letter, addressed to Father Izydor Matuszewski, prior general of the monks of St. Paul the Hermit, of the monastery of Jasna Góra. In the late afternoon we head back to Krakow and enjoy a farewell dinner together. (B, D)
Sat. Sept 23|Day 12 | Krakow – USA
In the morning, transfer to the airport in Krakow for your flight home. (B)
Prague
Budapest
Zakopane
Wadowice
Krakow
Auschwitz
Czestochowa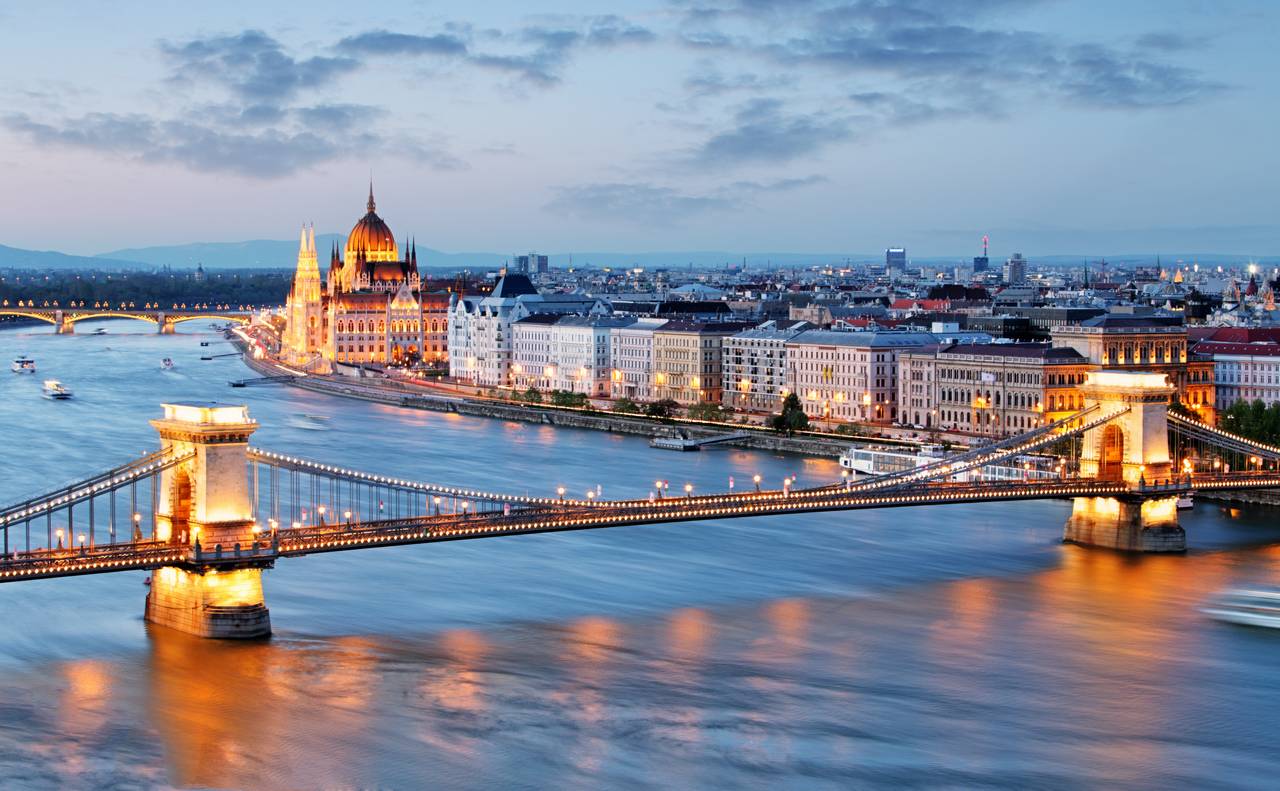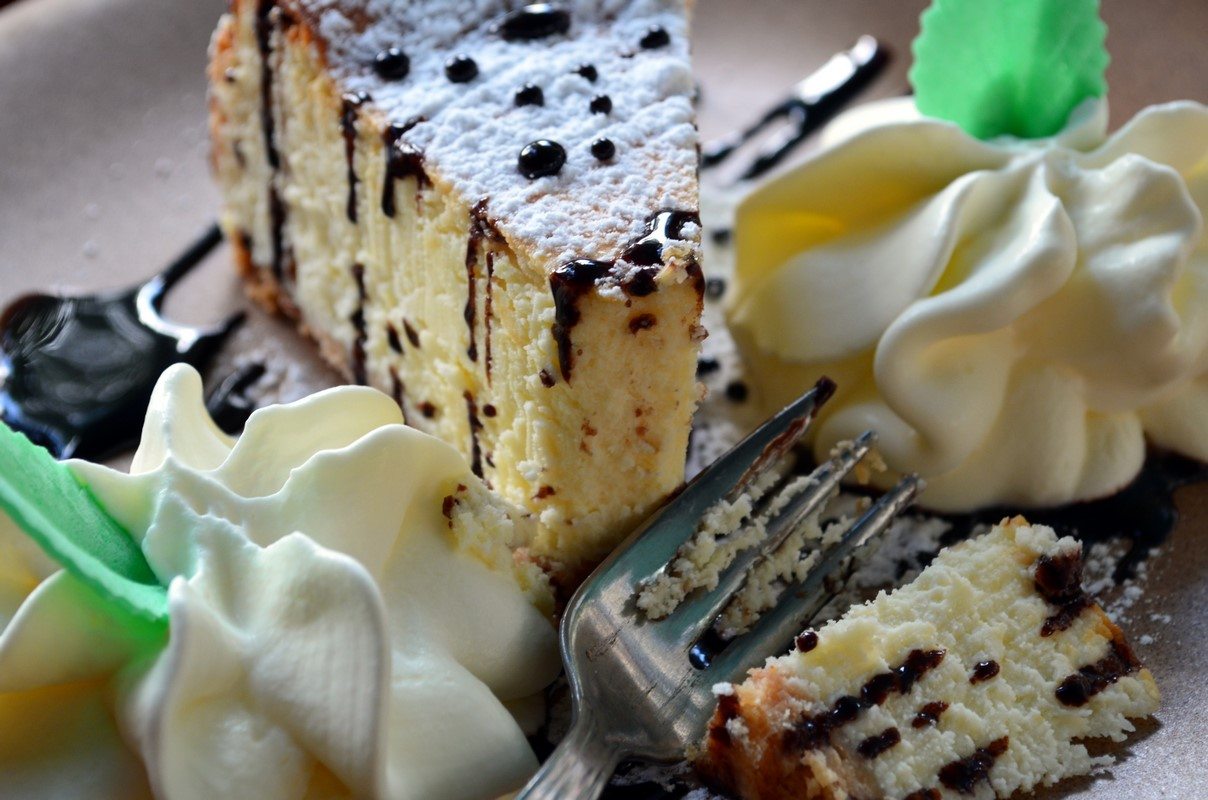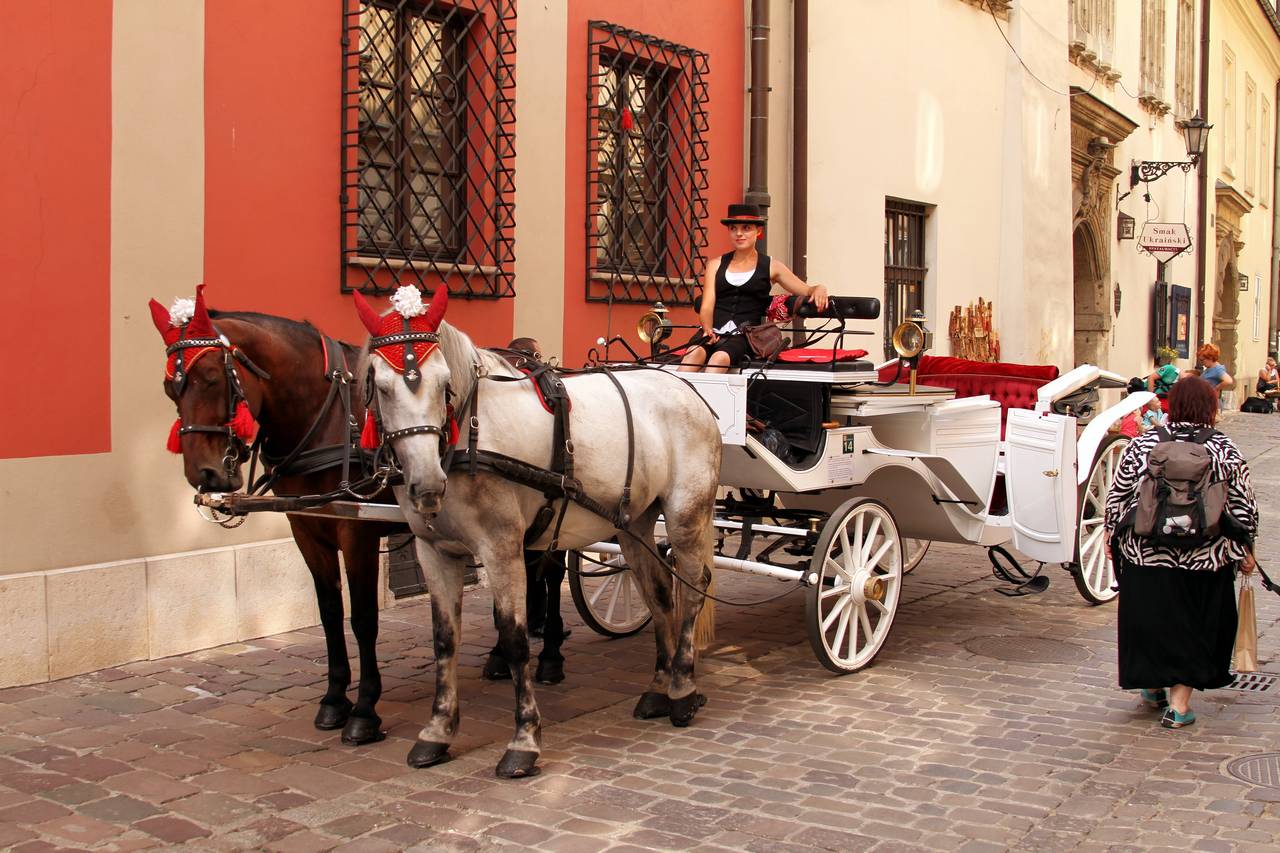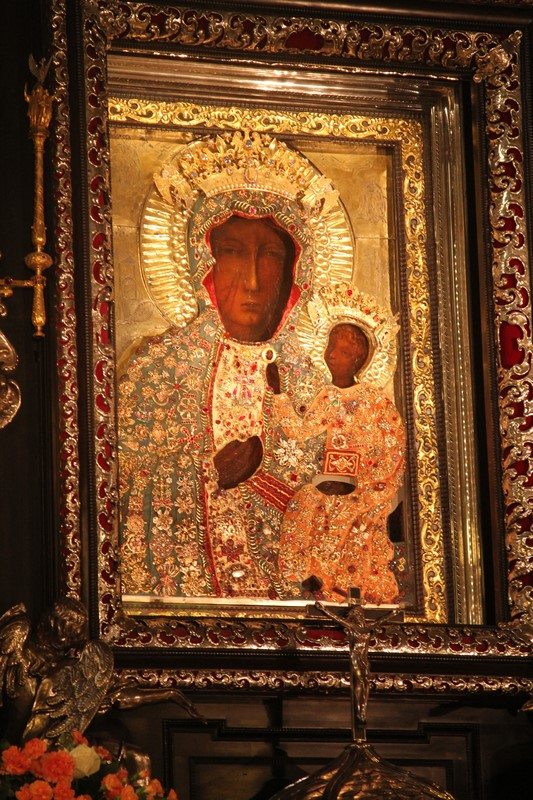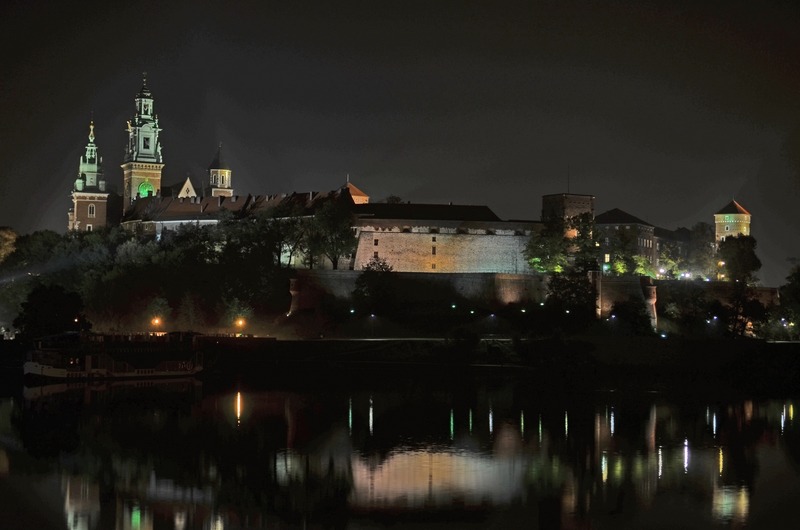 Package Inclusions
Round Trip Air Transportation from Boston. Other departures available, enquire for rates.
Comprehensive Sightseeing as per itinerary in a Private Deluxe Motor coach in Europe, with Guide/Escort
4 star US equivalent hotel accommodations double occupancy with bath or shower (single supplement +$500)
Buffet breakfast in hotel, dinners at hotels and local restaurants. As indicated (B, D)
Daily Mass
Hotel service charges and tax (at current rate)
US airport taxes, fuel surcharges included** (subject to change in the rare occasion that gov't/airline fees and fuel costs increase drastically)
TIPS ARE INCLUDED! $150 value!

NOT INCLUDED IN PACKAGE: Passport fees, meals not indicated in itinerary, items of personal nature, optional tours. See Terms

Tour ID:  17-09.12 Fr. Labarre

Full Payment Deadline: June 12, 2017

Standard Price per person w/airfare: $3,995

Early Registration per person w/airfare: $3,895 (register with deposit by April 28 for reduced rate)
More General Information